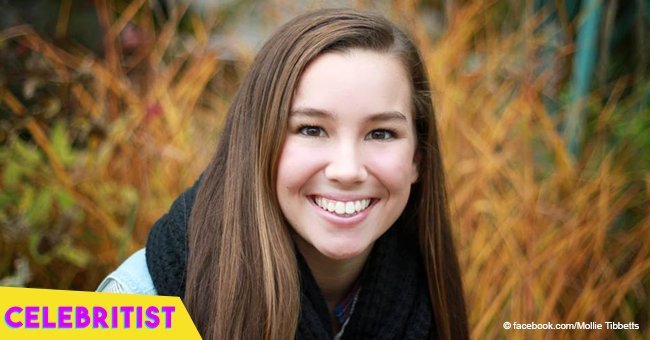 Tragic update on missing Iowa student Mollie Tibbetts

Mollie Tibbetts, a 20-year-old Brooklyn resident, was last seen mid-July after she went for a jog.
A nation-wide search lasted for more than a month, and new reports just in confirmed that her body had been found in Iowa earlier today.
Details about the exact location haven't been released as yet. Follow our Twitter account @amomama_usa for more updates and scroll down for the news brief.
According to Fox News, no arrests have been made and more details will be released at a news conference scheduled today at 6 pm Eastern Time.
Investigating officers searched several areas of interest last week, including a home in Brooklyn where her boyfriend lives, as well as a car wash and truck stop.
An eyewitness claimed to have spotted Tibbetts at the truck stop on August 6, more than three weeks after she went missing.
The truck stop's surveillance footage was analyzed but to no avail. Other areas of interest included a hog farm and corn fields.
At the time of her disappearance, her parents suspected that she left willingly with an acquaintance. Her boyfriend's brother speculated that whoever she was with "was in over their head."
He explained:
"I think [...] there was some kind of misunderstanding about the nature of their relationship and at this point, they don't know how to get out from under this."
Her family was reaching out to members of the community on Facebook and through local notice boards, begging everybody to volunteer in the search or provide information.
A local print shop offered their support by printing flyers free of charge and distributing it around Brooklyn.
Officers were following up on more than 200 leads, including data from Tibbett's laptop, phone, Fitbit device, and other online activity.
The Vice President of Crime Stoppers in Iowa, Greg Willey, said the $400,000 in the reward fund will now be made available to anyone who has more information about her death and disappearance.
Please fill in your e-mail so we can share with you our top stories!