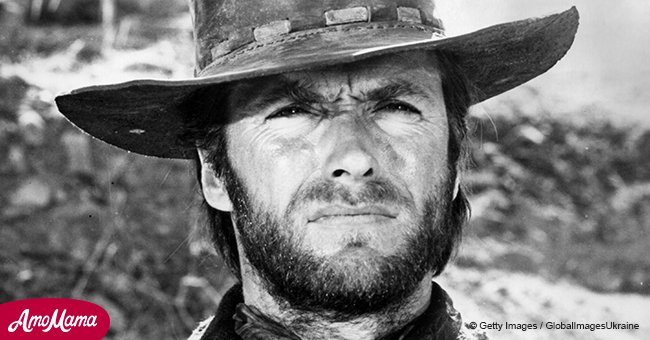 Dramatic story of Clint Eastwood's real-life plane crash
About six decades ago, Hollywood legend Clint Eastwood survived a plane crash after a Second World War-era navy bomber ditched in the Pacific Ocean.
The Telegraph reported that the director was a 21-year-old when the plane he was traveling from Seattle to Almeda flew off of Point Reyes, California.
"Sully: Miracle on the Hudson" director, Clint Eastwood, recreated key moments of the dramatic landing of US Airways Flight 1549 in New York's Hudson River from his own experience.
Read more on our Twitter account @amomama_usa.
88-year-old Eastwood has seen it all in his life, including a dramatic air-crash early in his life. During the Second World War, he was in the US Army aged 21.
He once traveled as a passenger on a navy bomber from Seattle to Almeda. He ended up spending several hours in the Pacific, finally climbing up to a radio relay tower in Bolinas.
"It was stormy, and we went down off of Point Reyes, California, in the Pacific. I found myself in the water swimming a few miles towards the shore. I remember thinking, 'well, 21 is not as long as a person wants to live'."
Clint Eastwood, The Telegraph, November 22, 2016.
According to (The second source), the legendary director was born in 1930 during the Great Depression to a modest background; his father was a migrant worker, and his mother worked in a factory.
Eastwood, who grew up to be 6 feet 2 inches tall, weighed 11.59 pounds at birth, a medical abnormality at the time.
Speaking to The Telegraph, he said that the event from more than 60 years ago did not influence him in his decision to direct the movie about a pilot who decided to land on water.
However, it did help him in providing insight into the experiences of the passengers and crew.
He said that if he had been in a similar situation as the pilot, he would have taken a chance with a landing on water rather than go to a place without a runway. Captain Chesley Sullenberger's familiarity with the area also helped him making a vital split-second decision.
About the authorities' decision to challenge Sully's actions did annoy Eastwood. He said that the pilot knew the area and picked the right spot to ditch his plane where everyone could disembark safely.
Tom Hanks starred as Captain Sully, a quick-thinking pilot responsible for saving the lives of hundreds of passengers onboard. For the director, the authorities' questioning inspired to make the film.
He said that anyone who can keep "their wits about them when things are going wrong is of superior character." The majority of the film's content came from the investigative board's questioning.
The famous director was married twice and has seven children. His daughter, Francesca, has followed in his father's footsteps and is pursuing a career in movies.
Eastwood and his wife, Frances, attended the premiere of 24-year-old actress' movie, "M.F.A," in Los Angeles on October 2, 2017.
Francesca, who is also a fashion model, appeared as Mary Day in "The Stars Fell on Henrietta" in 1995. She was just two years old at the time.
She has gone on to appear in several made-for-TV films as well as on the show, "Heroes Reborn."
Eastwood has also courted controversies, and the recent one was when he made racial comments during an interview.
He made the comments while he was trying to defend President Donald Trump. The remarks as a shock to many since he was married to a woman of bi-racial descent.
Please fill in your e-mail so we can share with you our top stories!