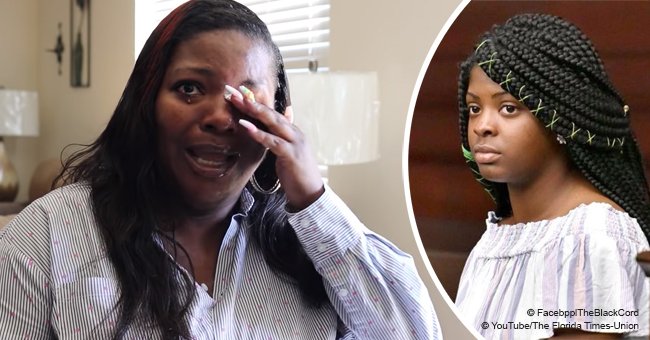 Mother of girl who was kidnapped for 20 years regrets that police found her
Shanara Mobley, the mother of a girl who was kidnapped 20 years ago and recently returned to her real family, admitted that she wished the girl had never come back.
Kamiyah Mobley was born on July 10, 1998, but Gloria Williams, who wanted a baby after dealing with a miscarriage, kidnapped and raised her as her own daughter.
Many years later, Gloria told Kamiyah the truth about her life and, instead of going to the police, the girl accepted her as her mother.
However, Kamiyah told a friend about her true identity and, soon after that, the police arrested Gloria and took the girl to her biological family. While some might consider that it was the best decision, Kamiyah had been raised by Gloria her entire life, so Shanara was nothing but a stranger in her life.
Soon after both of them reunited, Kamiyah refused to stop talking about Gloria, she would defend her every time the abduction topic was addressed in the family, and would prefer to be called Alexis Manigo, the name that Gloria gave her.
A VERY LONG TIME IN JAIL
Even though Gloria was sentenced to 18 years in prison, Kamiyah keeps visiting her and has the number of the Duval County Jail saved under "Mommy," reported Daily Mail.
When Gloria was arrested, Shanara admitted that the appropriate punishment for her would be a death penalty. Kamiyah, on the other hand, pointed out that she hoped her "mother" get a short sentence
ESTRANGED RELATIONSHIP
The relationship between Kamiyah and Shanara is very negative, and they have not talked to each other since Mother's Day this year when the girl defended Gloria and blamed Shanara for what happened.
"If you want to be Alexis, be Alexis. If you want to be her child, be her child. This is a battle that I can't keep fighting. This is a battle that nobody is going to win … I wish they would never have found her … I'm still lost, what did I gain? Nothing," Shanara confessed.
A SIMILAR SITUATION
Sabrina Allen was kidnapped by her own mother in 2002 when she was four years old. 12 years later, the pair was found living in Mexico.
According to KTBC Fox 7, Sabrina went on a scheduled visit with her non-custodial mother, Dara Llorens, in 2002 but never came back to Greg Allen's home, the father and primary guardian.
DARA TOOK HER TO MEXICO
After many years searching for her and posting different photos on the Internet, the police and investigators found her in Mexico. Dara underwent several surgeries and changed her name and her daughter's name, too.
Sabrina was not living a regular life as she was in bad shape and she was not going to school.
Dara was booked into Travis County Jail on an aggravated kidnapping charge. She pleaded guilty and was sentenced to six years in prison, reported AWM.
Please fill in your e-mail so we can share with you our top stories!