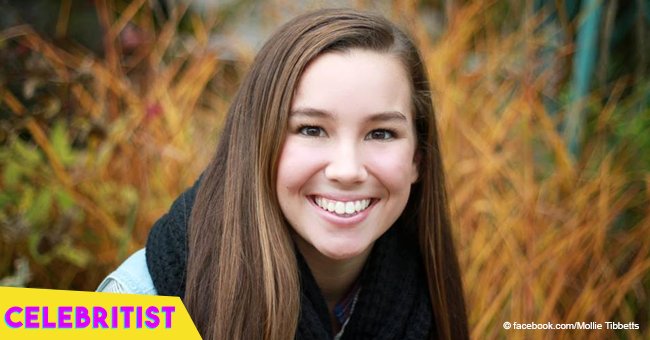 Suspect held in death of Mollie Tibbetts
Iowa officials reveal suspect of Mollie Tibbets's death is in custody
A suspect in the case of the disappearance and death of Mollie Tibbetts, 20, has been arrested and is in being held on a federal immigration detainer., reported ABC.com on the 21st of August.
Iowa college student Mollie Tibbetts went missing over a month ago on the evening of July 18 while out jogging as was her custom in Brooklyn, Iowa.
Tibbetts was staying with her boyfriend, Dalton Jack, and his brother for the summer. The two men were out of town that night and were never considered persons of interest in Tibbets' disappearance.
Illegal immigrant detained
The man being held has been identified as Cristhian Bahena Rivera, 24. The undocumented immigrant has been charged with first-degree murder, announced the Poweshiek County Sheriff's Office.
Authorities await autopsy results
His arrest follows the finding of a body early on the 21st of August in a farm field southeast of Brooklyn. The body has now been identified as Tibbets' and a medical examiner has been summoned from Guernsey to conduct an autopsy.
Rob Tibbetts, Mollie's father, had still expressed hope of finding his daughter alive on the 18th of August, just three days before her body was found.
Father has no comment on developments
Rob told ABC News he did not have any comment to make at this time, but all eyes are on Iowa as breaking news brings fresh details on the Mollie Tibbets case, after a desperate month-long search for the young woman.
Mollie's disappearance has been on the forefront of the news since her disappearance and thousands of volunteers and policemen and women participated in an intensive search.
More details of the case can be gleaned from these articles about the Mollie Tibbets disappearance.
Please fill in your e-mail so we can share with you our top stories!