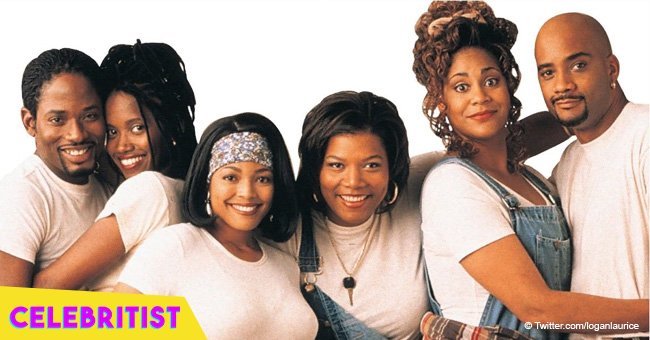 Remember popular 90's show 'Living Single'? Here is what happened to the cast

"Living Single" was an American TV show that aired from 1993 to 1998. It addressed the life of six black friends in their mid-20s trying to live their best lives in New York.
The series was so good that it won an Image Award for Outstanding Comedy Series and some of the members of its cast got nominations to the same recognition, too.
As Madame Noire reported, "Living Single" was one of the first shows that put friendship between black women as the principal aspect of the story. After that, other series with a similar premise, like "Moesha" and "Sister, Sister," would be created.
Given the fact that it's been more than two decades since "Living Single" first aired, it is important to check what some of the stars of the show are doing nowadays, according to BET.
Queen Latifah – Khadijah James
After "Living Single," Latifah took many more acting gigs in several important projects, including "Chicago" and "Taxi." At the moment, she is focused on her roles as Carlotta Brown in the Fox series "Star."
Kim Coles – Synclaire James-Jones
When the show ended, she enjoyed a steady career in TV working in different shows, including "Six Feet Under," "One on One," and "RuPaul's Drag Race." Apart from that, she appeared on "Celebrity Fit Club" where she lost 25 pounds.
T.C. Carson – Kyle Barker
After "Living Single" reached its end, Carson worked voicing characters on several video games and in other projects, including "Star Wars: The Clone Wars" and "The Bible Experience." He also embarked in the music industry and released a jazz and funk album titled "Truth."
Kim Fields – Regina Hunter
Fields was already an important actress when she worked in "Living Single," so after that, she kept working in different TV shows, including "One on One," "The Comeback," and has been a member of "Real Housewives of Atlanta" and "Dancing with the Stars."
Khalil Kain – Keith
After working in the show, he took the role of Darnell Wilkes for six seasons in "Girlfriends," a part that took him to stardom. Apart from that, he worked in films like "Love Jones," "Bones," and "For Colored Girls."
In 2008, Coles, Fields, Carson, John Henton, and Erika Alexander – who were also important members of the cast – got together in an hour-long special titled "Living Single: The Reunion Special."
Even though neither Latifah nor Mel Jackson could be present, the show was very entertaining as it featured clips and revealing secrets of the cast from the show's five-year run.
Please fill in your e-mail so we can share with you our top stories!