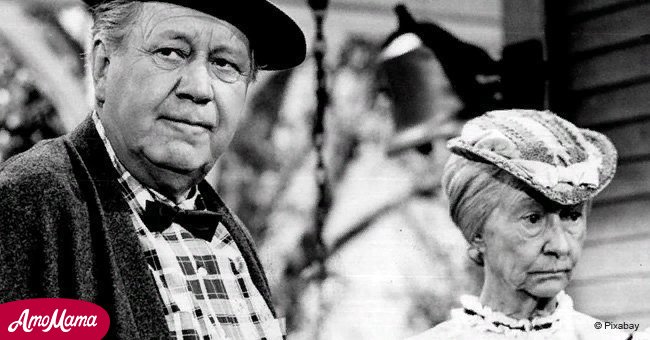 Remember Granny from 'The Beverly Hillbillies'? Here's what happened to her

Even though it was her role as Granny was the one who turned her into a legend, the actress had a long and successful stage career before joining the popular sitcom. After the show ended, she didn't have much time left.
Landing the career-changing role as "Granny" Daisy Moses in "The Beverly Hillbillies" turned her into a familiar face in the entire US. But many wonder what actress Irene Ryan was up too after leaving the role she played for ten years.
The sad truth about this is that there is not much to know about her post-TBH ventures, because the beloved star passed away in 1973, merely two years after the show that made her famous ended, as KXRB reviewed.
By the time she died from complications after suffering a stroke, Ryan was 70 years old. Her last acting job was a return to her musical and stage roots in the Broadway play "Pippin", alongside Ben Vereen.
As the New York Times reported back in the day, the stroke that resulted in her demise hit her during a presentation of the musical. Read more on our Twitter account @amomama_usa
She breathed her last two weeks after that in a Los Angeles, California, hospital after her doctor advised her to receive treatment, as her PR agent Frank Liberman told the news outlet 45 years ago.
Stage and variety origins
Before reaching millions by appearing in the iconic TV show, Ryan was already a seasoned performer with a career that went back more than four decades, making her debut as an entertainer at the impressively young age of 11.
Her first public performance took place in an amateur contest at the old Valencia Theater in San Francisco, singing "Pretty Baby." She was granted a $3 prize for that.
The multi-talented performer who excelled at acting, singing, dancing and doing comedy, eventually teamed up with the famous Bob Hope for his tours in support of the military, earning the title of "the gal who makes Bob Hope laugh."
Taking over the media
After years perfecting her skills in the now lost art of vaudeville, Ryan took ever the radio, being heard regularly on both "the Bob Hope Show" and "the Texaco Star Theater."
Her abilities as a complete artist are more evident in one of her hit videos of her performing 1944's "Happiest Girl in Town."
She got her iconic role in TBH in 1962, a show that then ran for over a decade, and had popular characters like Granny, Jed, Ellie May, Jethro, Jane Hathaway, and Mr. Drysdale among others.
A mixed legacyHer multiple skills didn't limit to performing art. In 1966, Ryan became the author of "Granny's Hillbilly Cookbook."
Before her death, she established the Irene Ryan Acting Scholarship through her namesake foundation, providing "recognition, honor, and financial assistance" to prominent young actors to help them kick off their careers.
Other Beverly Hillbillies-related news
One of the last surviving members of the TBH's cast, Donna Douglas, who played hillbilly bombshell Elly May Clampett in the show, passed away at 82 in 2015, leaving Max Baer Jr. now 80, the last of the "hillbillies" still alive.
In 2015, the famous Bel Air estate featured in the show's opening credits made headlines when it was put on sale for $350 million, making it by then, America's priciest property.
Please fill in your e-mail so we can share with you our top stories!