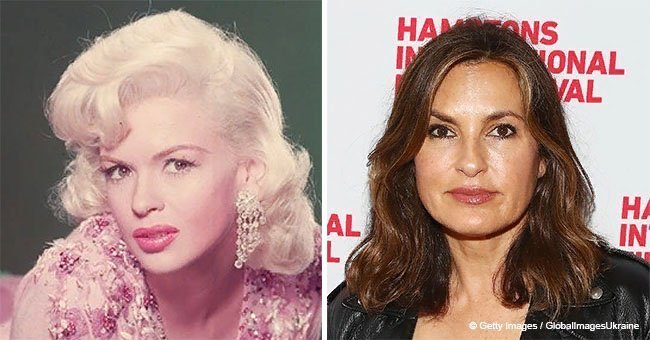 Frank confession of Jayne Mansfield's daughter about mom who died in a car accident

Mariska Hargitay lost her mother, actress Jayne Mansfield, 50 years ago in a horiffic accident that nearly cost her own life. She is finally speaking about it.
The "Law & Order" actress Mariska Hargitay has described her mom's death as "the scar of [her] soul," something that has plagued her her entire life.
In 1967, Hargitay was in the car when the vehicle slammed into the back of a truck, claiming the life of her blonde bombshell, her lawyer and companion Samuel Brody.
The adults in the car were thrown from the vehicle and killed, but Hargitay, then three, was asleep in the backseat. Her eight-year-old brother Mickey Jr. and six-year-old brother Zoltan, who were with her in the backseat, also survived the crash.
Hargitay, who is an Emmy award-winning actress and Joyful Heart Foundation founder, said she cannot remember the crash at all.
53-year-old Hargitay, bears a scar on the side of her head as a daily reminder of the ordeal she went through at the sight of the accident, and the loss of her mother.
"In some ways, being the daughter of a Hollywood icon has been a burden," Hargitay said. "I used to hate constant references to my mom because I wanted to be known for myself. Losing my mother at such a young age is the scar of my soul."
People who knew the Hollywood icon compare Hargitay to her mother.
The freak accident robbed the world of Mansfield too, aged 34 when she died, and remember for her roles in "The Girl Can't Help It "(1956), "The Wayward Bus" (1957), and "Promises! Promises!" (1963), as well as her Marilyn Monroe impressions and publicity stunts.
"Being a wife and mother is my life, and that gives me the most joy," Hargitay said. "I understand [my mother] in a new way that gives me peace. Now I understand the love she had in her, and it makes me feel closer to her."
Hargitay has been one of the stars of "Law & Order: SVU" for the past couple of yours, and recently said she would stay with the show as long as they wanted her.
Please fill in your e-mail so we can share with you our top stories!