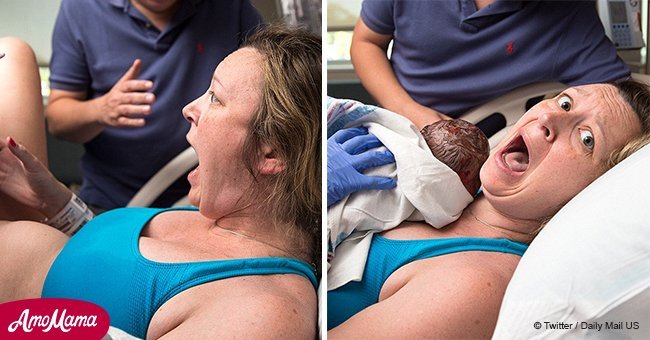 Mom gives birth to baby boy after 50 years of family 'curse'

Some things pass on from generation to generation. For some, it's a tradition. Others, a curse. Either way, this mother wasn't expecting what was about to happen to her.
A 29-year-old woman from Georgia gave birth to the first baby boy in her family in the past 50 years. For the past half a century, the women in her family have only ever carried girls, and Dana Crouch wasn't expecting that she would be any different.
After all, she believed she would just be keeping the tradition alive.
With this in the back of Crouch and her husband's minds, when the stick turned blue they decided they didn't want to find out the gender of their baby, wanting rather to be "surprised" when the baby was born.
Crouch's husband was still hopeful that it would be a boy, even though the odds were clearly stacked against him.
Finally, the day arrived in April 2017. Crouch went into labor, and they went to the hospital for the birth. But when the midwife, Melissa, pulled the newborn baby out, both Crouch and her husband were amazed.
It was a healthy baby boy! Crouch stared in shock and disbelief at the camera being held by their photographer, Neely Ker-Fox.
Crouch burst into tears, while her husband was overwhelmed with happiness after the emotional delivery.
Despite the happiness, the 29-year-old mom confessed that she immediately started getting nervous since she'd never been around boys and had no clue how to raise one, or even anyone to ask for help.
But she was quickly reassured by her husband, who told her that they were going to raise this new bundle of joy just like they raised their daughter - with love and affection.
People who read about the story were moved by it and impressed by Ker-Fox's amazing artwork when the photographs were released.
The photographer has witnessed around 100 births and has seen all kinds of reactions, but she never captured such an emotional moment as this one. She confessed that even she started to tear up behind the camera when Crouch looked her son.
Please fill in your e-mail so we can share with you our top stories!