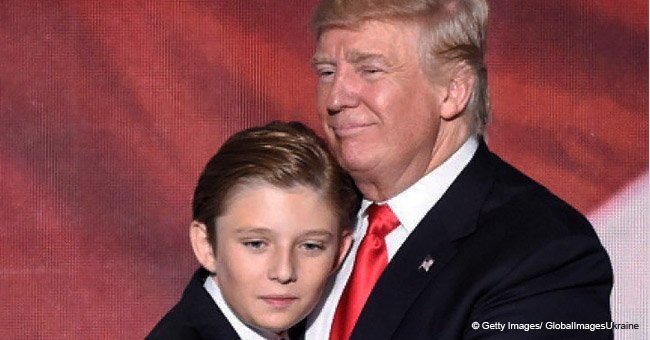 Donald Trump's son, 12, hit a growth spurt and changed his hairstyle ahead of new school year
Barron Trump made a rare public appearance after nearly three months out of the spotlight. Netizens noticed that he changed a lot recently.
Not only does he now sport a new hairdo ahead of starting at a new school, but he is also taller. The growth spurt is evident when Barron stands next to his father.
The pre-teen is almost as tall as the father now, and he still has a few more years of growing left to do. Read more about the first family on our Twitter account, @amomama_usa.
President Trump, Melania, and Barron were photographed when they returned to the White House from Trump's country club in New Jersey over the weekend.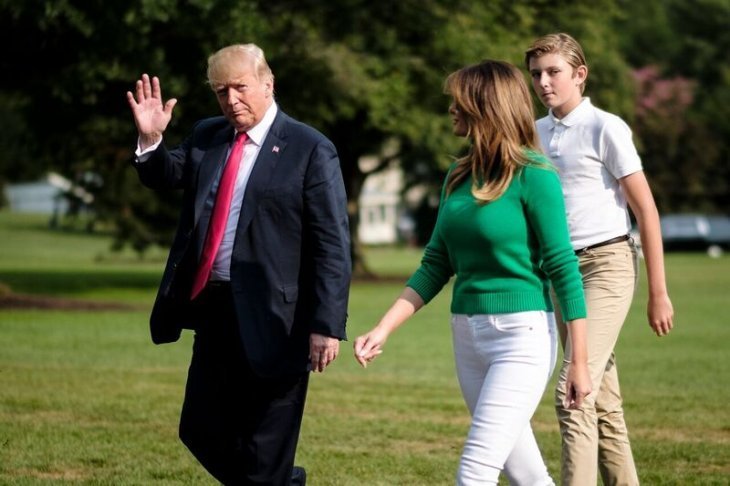 Source: Getty Images
According to Inside Edition, Barron will start school again in two week's time, which would explain his new look.
He was also wearing a pair of khaki pants and a white polo shirt. With his new hairstyle, he shares a striking resemblance with his father.
Netizens have taken to online forums, trying to understand how he grew so tall so quick.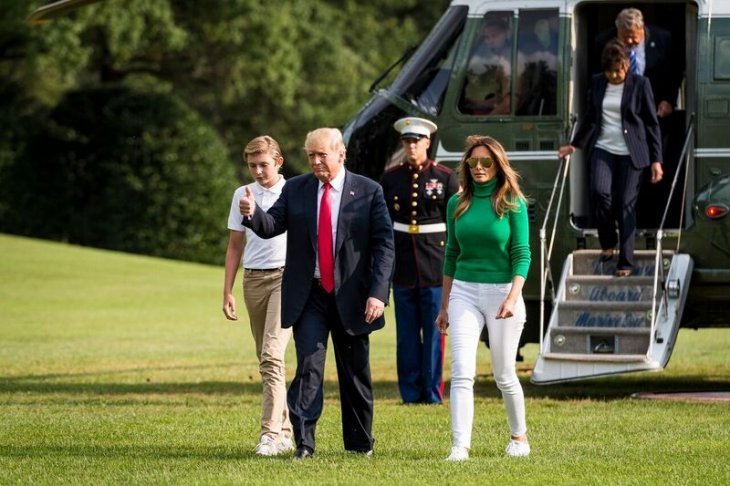 Source: Getty Images
A Quora user, Ryan Curnow, pointed out that "males surpass their mother's height and their father's height this generation."
He added that President Trump is 6′3″ while Melania stands 5′11″. He estimated that Barron would still end up taller than his father by an inch or two.
Don Jonhson explained that both his parents are tall. Therefore it's only natural that Barron would inherit "those genes" as well.
Joann Ward also pointed out that the difference in height between generations has a lot to do with the quality of food that each generation had access too.
Ward explained that people who get "inadequate nourishment generally don't grow to be as tall as they could be if they had better nutrition."
Please fill in your e-mail so we can share with you our top stories!