Michael J. Fox's handsome son, 29, looks exactly like his dad
Sam Michael has come of age, and many people see a striking resemblance between him and his legendary father Michael J. Fox.
Sam, 29, and Micheal, 57, were photographed together at Madison Square Garden when they attended the Stanley Cup playoffs in 2015.
As reported by Daily Mail, the father and son duo wore dark jackets, shirts, and prescription glasses, which made them look even more similar to each other.
At the event, Sam and Micheal found themselves sitting next to Donald Trump and Donald Trump Jr., another father and son pair.
The Trumps wore dark suits, white shirts, and ties, looking like they had come straight from the office.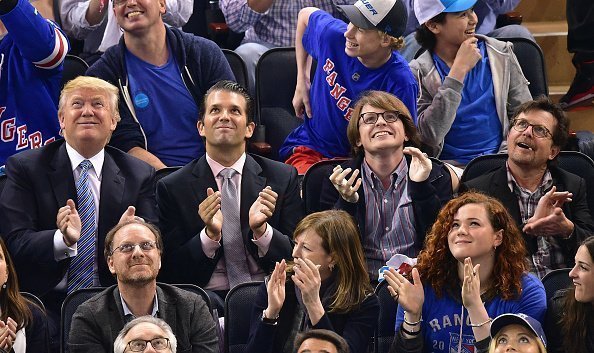 Follow us on our Twitter account @amomama_usa to learn more.
Micheal and Donald were spotted reaching across their sons to shake hands.
Other personalities who attended the event were ex-pro tennis champ-turned-TV commentator John McEnroe, Brit Jonny Lee Miller, who plays "Sherlock Holmes in Elementary," a modern take on the famous fictional detective set in New York City, and actor Ansel Elgort.
Michael and Sam's team the New York Rangers defeated the Washington Capitals in the Stanley Cup playoffs.
Sam is the first son of Michael and Tracy Pollan's marriage. He was born on May 30, 1989.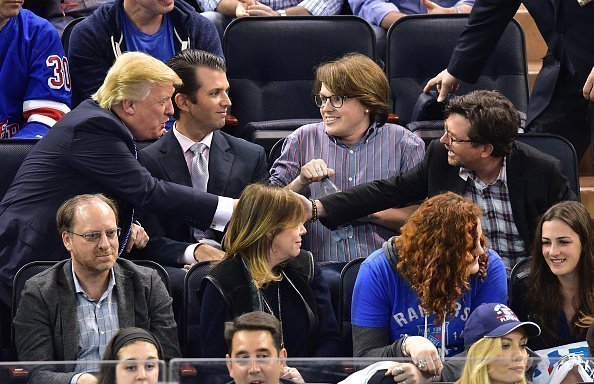 He was chosen as "Mr. Golden Globes" for the 70th Golden Globe Awards which is a role usually filled by the son or daughter of a celebrity who has industry ambitions themselves.
Meanwhile, Michael, discovered by producer Ronald Shedlo, made his American television debut in the television film "Letters from Frank."
His most outstanding and popular job in the filming industry was the "Back to the Future" trilogy as Marty McFly.
After that, he kept himself busy taking roles in several movies, including "Homeward Bound: The Incredible Journey" and its sequel, "Where the Rivers Flow North," and "The American President."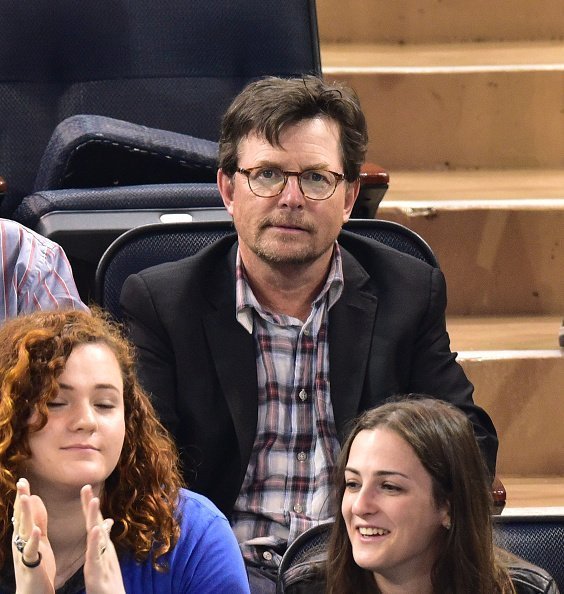 Michael also worked on the little screen with very successful roles, including Alex P. Keaton in "Family Ties," and Mike Flaherty in "Spin City."
More recently, he had a recurring role in "The Good Wife." All those TV shows and movies have won him several awards and nominations.
With "Family Ties," he won one Golden Globe and three Primetime Emmy Awards. "Spin City," on the other hand, got him three Golden Globes, one Primetime Emmy, and two Screen Actors Guild Awards.
While "Back to the Future" is recognized as one of the most popular films in the mid and late 80's, Michael only received one Golden Globe nomination and won a Saturn Award for it.
In 1991, Micheal started displaying symptoms of early-onset Parkinson's disease while shooting the movie "Doc Hollywood."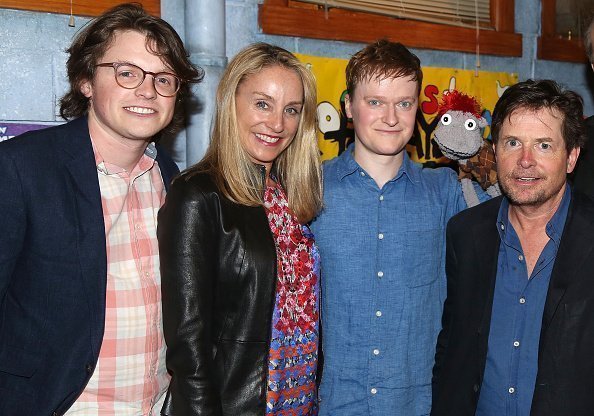 He was not properly diagnosed until the following year. He reportedly started drinking heavily after the diagnosis.
The actor later decided to stop drinking and asked for help. He disclosed his condition to the public in 1998 and was semi-retired from acting in 2000.
Micheal has been nothing but positive. He even created the Michael J. Fox Foundation, aiming to spread awareness, and helping others affected by Parkinson's disease.
On March 5, 2010, Sweden's Karolinska Institute gave him an honoris causa doctorate for his work in advocating for a cure for Parkinson's disease, which, unfortunately, even today is incurable.