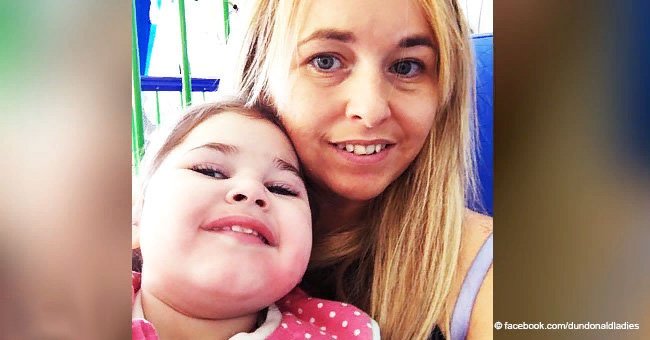 Parents bury fifth child in the same grave as four siblings who died from the same illness
The cause of death of these five children still remains unknown.
As reviewed by Mirror UK, the Pollock family had to face the pain of burying their fifth daughter on March 2, 2018, without even knowing what the cause of her death was. This also happened to their four older children.
No parent should experience the pain of losing a child, but this disconsolate family in the United Kingdom has had to go through the same tragedy five times already.
Lacey Pollock was born in Dundonald, located in County Down, and was only four years old when she died, after her parents decided to disconnect her from life support on February 26, 2018.
The girl was buried in the same cemetery and grave as her four older siblings, three girls, and one boy. Read more on our Twitter account @amomama_usa.
As reported by Mirror UK, the cause of death is "a rare undiagnosed disorder", so the uncertainty continues for the family and the local medical community.
Jamie Pollock, the heartbroken mother, asked her friends and family to wear bright colors for her little girl's funeral in Roselawn.
"Thanks to the town hall authorizing the procedure, we can bury Lacey with her four siblings, just as we wanted," Jamie reported on her Facebook account.
The city council made a concession with the Pollock family, although there is a law in which it specifies that a tomb can only house four children.
"Our hearts are completely broken, we can't even believe that we are writing this publication," wrote the disconsolate mother on February 28.
The five children died at different stages of their lives. The couple's first-born child, Jordan, was the first to die from the mystery illness in 2001, aged 11 months, she said.
The others who succumbed were Jamie-Lee aged 13, who died 2014, Ellie aged 6, died in 2011, and Lexi, who died at only nine weeks in 2012.
All five of the children who died have suffered the same physical and mental developmental issues. The specialists said that the condition of the children has not yet been diagnosed and therefore, there is still no medical term for their condition.
Lacey and her brothers experienced the same symptoms. They could not move or talk, and some even required oxygen at night. Although the doctors have sent to analyze blood, nerves and muscle tissue, the tests have not come to give any definitive result.
Please fill in your e-mail so we can share with you our top stories!