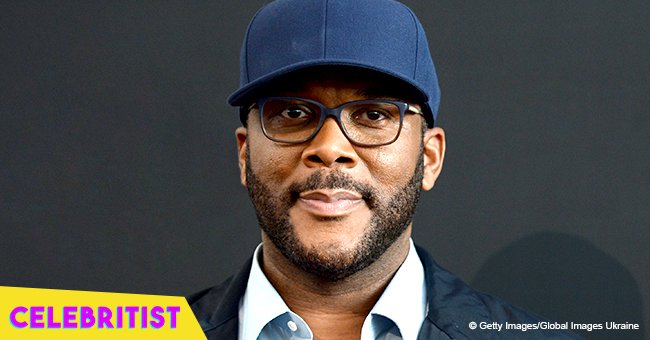 Tyler Perry's girlfriend shows off dance moves in floral swimwuit in recent video
Gelila Bekele stuns in a floral swimsuit while performing a short dance number to kiss the summer goodbye.
Last month, Bekele flaunted her bikini body as she celebrated the summer laying on a hammock by the beach. And now that the season's over, she bids it goodbye through a seawater dance.
Tyler Perry's rumored wife showcased her amazing curves all throughout the summer in several beach pics she posted on her Instagram.
She kicked off the season lounging on a hammock in Montauk then traveled to Italy to soak in the sun there.
With the summer coming to an end, Bekele kept the vibe going by treating her followers to a short dance number to mark the season's close.
In a video clip, she performed her version of a seawater dance. Dressed in an orange bikini top and a beige wrap, the model beamed while she danced and turned gracefully.
The summer may be over, but Bekele's carefree spirit said otherwise.
Bekele has been in a relationship with Tyler for more than a decade after meeting in a concert in 2007. The couple has a child together, a son they named Aman who they welcomed in 2014.
In October, Perry opened up about the day he found out Bekele was having his child. He recalled receiving a FaceTime call from her and saw a pregnancy stick on the screen.
The call was life-changing but Tyler revealed Bekele was the only woman he would want to have a child with.
"There's no other person on this planet that I would want to be involved with or have a child with because she's amazing."
It's no wonder Perry would want Bekele to be the mother of his children. She's not only a model but an author and an activist too.
Bekele began her career as a model for Ford Models in 2006. She's also a writer who published her first book, Guzo, in 2016.
The book is an ode to her Ethiopian roots where she talks about the way of life of different tribes in her country.
As an activist, she's passionate about providing education to underprivileged girls. She also participates in the Women's March and works with Charity Water.
It's unclear whether Bekele and Perry have tied the knot but a recent post by singer Stephanie Mills suggested it.
She shared a photo in June where she's sandwiched between the couple and referred to Bekele as the producer's "lovely wife." Neither has confirmed this change in relationship status.
Please fill in your e-mail so we can share with you our top stories!