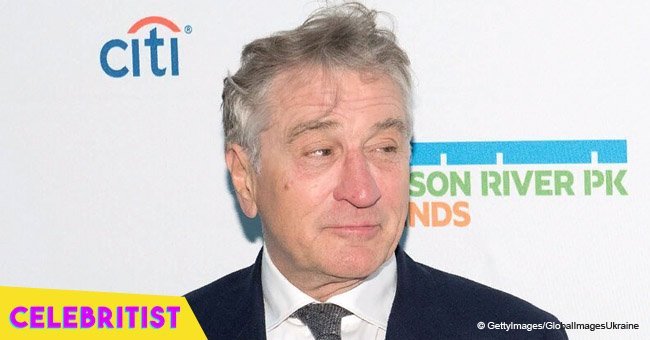 Robert De Niro's half-black son's a multimillionaire businessman & has an '80s R&B singer cousin
Veteran actor Robert De Niro has a son who is very rich. Raphael De Niro is a pretty big deal and is not thanks to his father's last name. He has built his empire away from the cameras and is a force to be reckoned in the real estate industry.
Robert De Niro is part of the golden age actors who have spent multiple decades on the big screen. The 75-year-old has won countless awards and is still going strong in the entertainment industry.
One role which De Niro undertook and which he seems to get less credit for is that of a father. De Niro has six children and is currently married to his second wife.
Robert is very proud of his children, especially his son, Raphael, who is of mixed race and also the multimillionaire owner of a lucrative business.
De Niro dated mostly African American woman in the past, and he had Raphael with his first wife, Diahnne Abbott.
Diahnne is an actress herself and has featured in movies such as "Taxi Driver" and "JoJo Dancer, Your Life is Calling." She's the cousin is famous 80's singer Gregory Abbott, better known for his platinum single "Shake You Down."
Raphael is a high-powered real estate broker and already has a reputation for being one of Manhattan's top agents. He has sold over six hundred million dollars' worth of property and has a clientele that includes celebrities such as Rénee Zellweger, Kelly Ripa, and Naomi Campbell.
In fact, the eldest De Niro is so proud of his son that they own a few properties together, including New York's infamous Greenwich Hotel.
Raphael has revealed that he always strives to keep his business away from his father's line of work as he wants to make a name for himself.
He admitted in an interview with The Real Deal that he wanted to be remembered as "somebody who didn't try to cash in on the family name, who tried to make his own way and tried to be honest and forthright in his dealings with everyone."
The 42-year-old appeared in some of his parents' films when he was a child, and while some people thought he had what it takes to make it in Hollywood, he was never interested in following De Niro's steps.
Raphael prefers to live his life out of the spotlight and doesn't like when specific publications dig too much about his personal life, including his kids and his ex-wife. He said of his decision:
"I had a front-row view of life under a microscope and I didn't like it. I'd never do a Bravo real estate show. I've been asked many times. I want to be able to get on the subway and not be recognized.
Please fill in your e-mail so we can share with you our top stories!