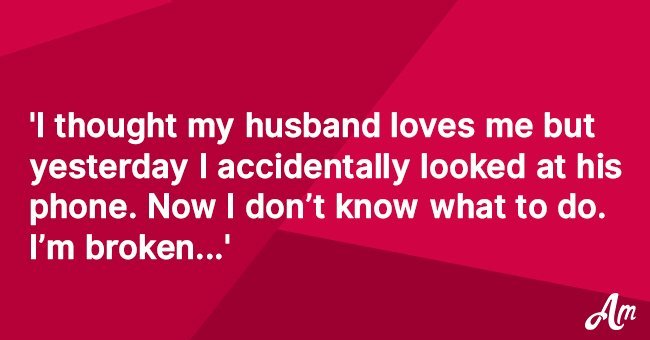 'I thought my husband loves me, but yesterday I accidentally looked at his phone'
I have been with my childhood sweetheart for 28 years. We have been married for 25 years and have had our ups and downs, like any other couple, but our marriage has stayed rock solid. I thought my husband loves me, but yesterday I accidentally looked at his phone. Now I don't know what to do. I'm broken...
We have three beautiful children and our youngest attends college in another city. My husband was in the shower yesterday morning when his phone beeped. I am not one to pry, I have always respected his privacy, but I picked up the phone thinking our daughter was sending a message about flight details for tonight, she's coming home for a few days, only to see an explicit text from someone else.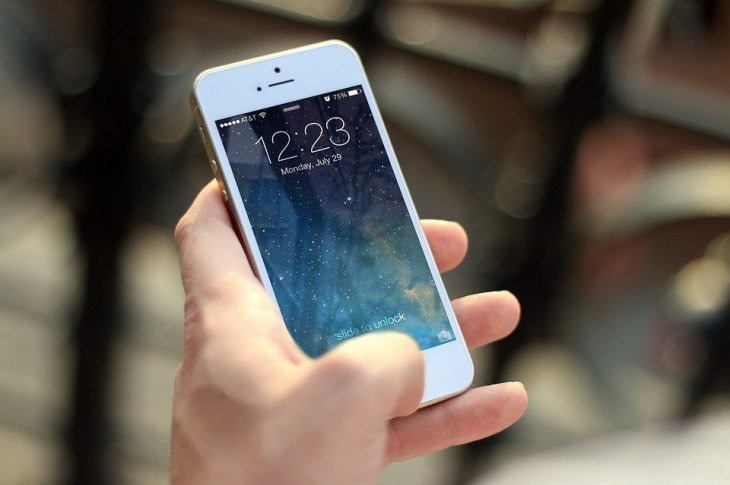 Pixabay
A person whose number was only saved as "work contact," messaged him describing the ways she planned on pleasuring him tonight. TONIGHT!! The night we fetch our baby from the airport! I was so shocked, I dropped his phone and was immediately filled with horror and a sinking, sick feeling in my gut.
I wanted the earth to open up and swallow me whole. I wanted to throw up, scream, cry, rage at him, beat him senseless - instead I did nothing. I went downstairs and made a cup of tea. When he came downstairs to kiss me before going to work, I even smiled and wished him a good day.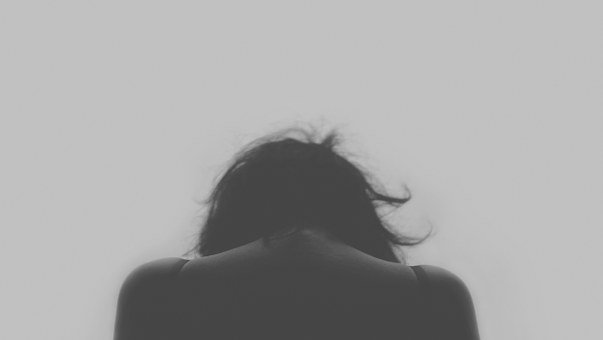 Pixabay
I cried and cried and did nothing else the whole day yesterday. I showered and made dinner and pretended nothing was wrong when he got home. Barely made eye contact and couldn't even sleep. He didn't notice a thing. I kept up the pretense this morning too.
He just called me from work now and told me I would have to fetch our girl by myself tonight because a project has come up that needs his urgent attention. He said it so smoothly and convincingly that if I hadn't seen that text, I would not have suspected a thing. My husband has always been very hard working and often stays late to finish urgent tasks.
What if our whole marriage has been a lie and every "late night" was really a secret rendezvous with a "work contact"? I feel so heartbroken and ashamed. I loved this man with everything I am. I have never even looked at another man since I was 16. I've been a faithful wife and a good mother, our home is happy and our children are thriving.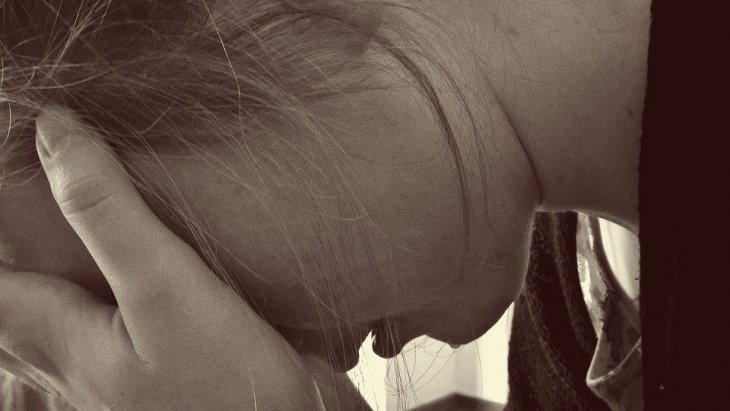 pixabay
I don't know how to carry on. My daughter's plane lands in 7 hours and all I want to do is run away and hide. I never in my life thought that I would be facing this kind of betrayal.
Do I go to his work and confront him? Do I carry on like everything is normal and wait until our child returns upstate before I turn our lives upside down? Or do I just do nothing at all? I don't know what to do. Please help me through this.
If you need help or advice, reach out to us, and thousands of women just like you who are struggling with the difficulties of life. You are not alone, we are here for you, and we listen; so write to us anonymously using this form.
Please fill in your e-mail so we can share with you our top stories!