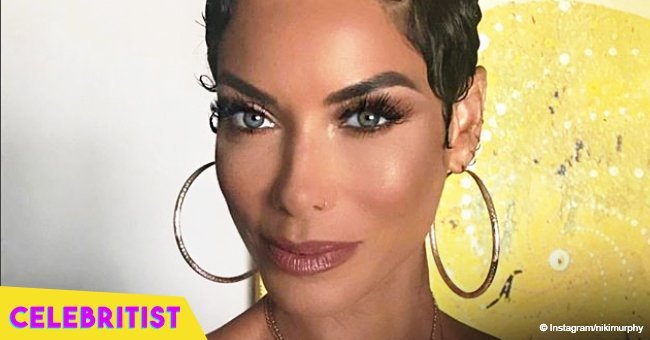 Nicole Murphy shows off her toned body in black cut-out swimsuit

Hollywood actress, TV personality and the ex-wife of actor and comedian Eddie Murphy, Nicole Murphy recently took to Instagram to post a picture of herself in a sizzling black cut-out swimsuit revealing just how well she has kept her curves! The mother of five has managed to keep her model figure through exercise and a strict nutrition regimen.
Murphy recently shared tips on how she managed to keep her figure after she had her children. She said that she was fortunate to have her body restored to its previous frame after her first child:
"No one told me, 'Hey, it's possible that your belly will never be the same. Your body's going to look different. You might have stretch marks.' I didn't even think like that. I was blessed in the beginning. I just went back into my normal shape. And then the more kids I started having, it was like, 'Yoooo, I need to work out 'cause I'm not the same.' I could see my little faults."
She also shared that she was not about to lose her sense of fitness and style because she was no longer married and had no man to impress. She added:
"I always wanted to look good. So I've always been into it. I've been into eating right. Well, I do mess up, I'm not even gonna lie."
Recently also, she posted a picture of her daughter, Zoila, who graduated from high-school, an image that pictured Zoila next to both of her parents. Zoila was spotted in her academic regalia and a necklace made out of flowers.
The image was trailed by tons of comments from fans and followers who willingly poured their hearts out in the comment section. While some focused on congratulating Zoila on her graduation, others noted that she looked a lot like her father.
A striking comment, however, came from an Instagram user who hinted that Eddie and Nicole should get back together.
Please fill in your e-mail so we can share with you our top stories!