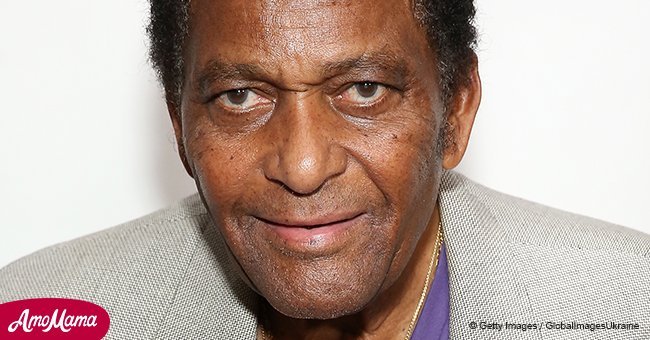 Remember black country singer Charley Pride? He has a son who is the spitting image of his dad
Charley Pride's son, Dion Pride, sang one of his father's classic songs. Not only does his voice resemble Charley's, Dion also looks very similar to his famous father.
Dion, who followed in his father's footsteps, had a show in Texas and sang a duet with Lorrie Morgan, a fellow country star.
They performed Charley's "Kiss An Angel Good Mornin'" together as a tribute to the legendary musician. The pair took turns singing every line to the song as the crowd swooned.
Dion, who looks a lot like Charley, blessed the crowd with his voice that slightly resonates his father's.
Dion and Morgan sang together when they reached the chorus, and the audience was more than enthusiastic to see both singers perform such a classic song in front of them.
After they finished the song, the two singers were met with cheers and applause from the crowd.
"Kiss An Angel Good Mornin'" was released in 1971 by Charley, and it instantly became a classic hit. Until today, the song is considered as one of Charley's best work.
As for Dion, he is one of Charley's three children. For years, he worked with his father and realized that he too wanted to be in the industry.
Dion played lead guitar and keyboard in Charley's band when he was still a budding musician. On some of Charley's shows, Dion used to be the opening act as well.
The father-and-son duo worked closely together and Dion even co-wrote a song on one of Charley's albums.
Eventually, Dion began to play some of his original songs while he was on tour with his father. He discovered that the audience liked his material, and it encouraged him to go solo and pursue a music career.
Ever since then, Dion had been touring all over the world, and he also performed for troops on several USO tours.
Please fill in your e-mail so we can share with you our top stories!