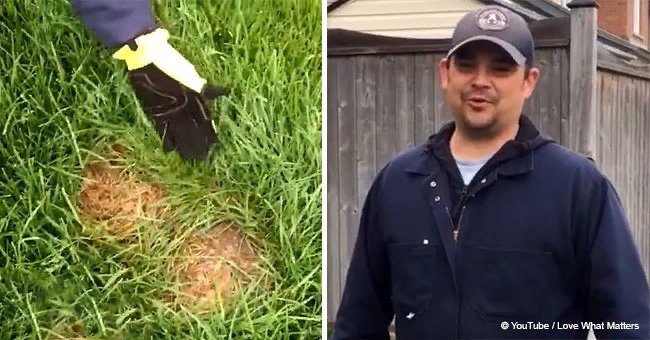 If you spot a similar brown patch in your lawn, don't touch it
Ontario Wildlife Removal received a call from a homeowner, who informed them about a patch of dried grass that moved on his lawn.
The team decided to educate people about the right thing to do when if they came across something similar and it turns out people should leave it alone.
The video of Jared Houliston, from Ontario Wildlife Removal, in which he warns people to check the brown spots for rabbit nests before mowing them, was recorded and shared on YouTube on June 12, 2017.
In the video, Houliston shows the tiny baby rabbits under the dried grass and tells that generally baby rabbits are perfectly safe and are always looked after by their mothers, so the best course of action is to let them be.
Houliston, who owns Ontario Wildlife Removal Inc. in Brantford, Ontario, posted the video of the tiny rabbits that he found just under the surface of a client's lawn in May 2017, on his Facebook account.
In the video, he said that finding baby rabbits underground is not unusual at all. The baby rabbits are perfectly safe as they are placed in the grass by the mother rabbit.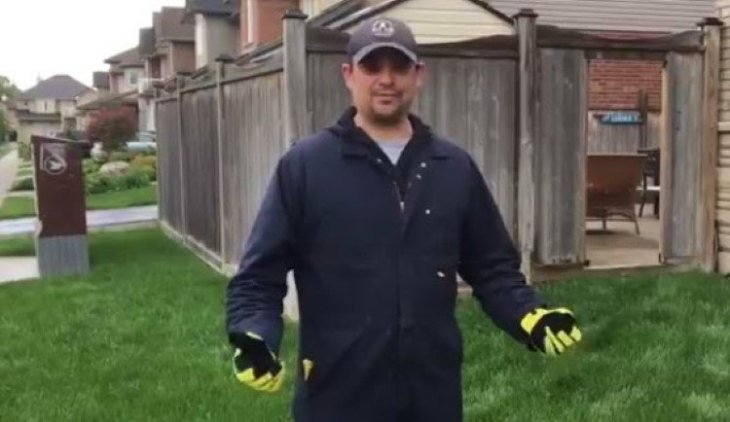 Source: YouTube / Love What Matters
Houliston gets several calls from people who see the baby rabbits, but the mother of these rabbits is nowhere to be seen.
He explains in the video that the mother rabbit visits her children once or sometimes, twice, every day and keeps them well fed.
Houliston spoke with CBC News and told that he also gets several calls from people who miss seeing the nests on their lawn and hit baby rabbits with their lawn mowers.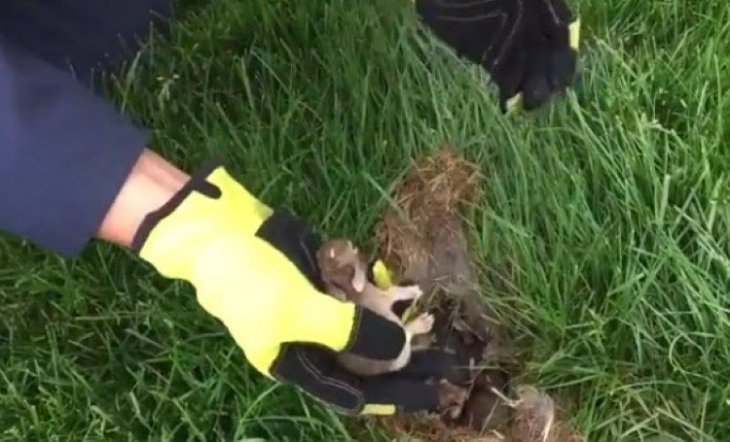 Source: YouTube / Love What Matters
He advised people to check their lawn before working on them so that they don't harm the innocent animals.
"As the spring months come along, I get tons of calls saying 'I was just cutting my grass and I ran over a rabbit's nest,' I noticed I was receiving more and more of those calls," he told CBC News.
In the video, Houliston says that when rabbits are just born, they look like tiny dots and quickly grow up. He says that the baby rabbits in the video look like they were old.
People should not be bothered when they find rabbits in their lawns, especially if someone doesn't want them there, because the rabbits grow pretty fast and they move away on their own within two weeks, according to CBC News.
When it is very pleasing to the eyes to peek outside the window and see a perfectly manicured lawn, a patch of brown grass can seem like a spot that should be removed right away.
But rabbits need to have a temporary home too, and a lot of times, these rabbits make that home under these lawns.
Please fill in your e-mail so we can share with you our top stories!