Daily Mail: Bruce Forsyth's widow reveals details of husband's final days on death anniversary
The British presenter, actor, comedian, singer, dancer, and screenwriter has been laid to rest in the place where he felt most at home in his career. 
Sir Bruce Forsyth passed away at the age of 89 on August 18 2017. A year to the day after his passing, his widow Wilnelia Merced and his six children gathered to lay his ashes beneath the stage at the London Palladium.
A blue plaque has also been fixed to the wall below the stage where visitors will be able to see the tribute to him at all times. 
"Sir Bruce Forsyth CBE, 1928-2017,' it reads. 'Without question the UK's greatest entertainer, he rests in peace within the sound of music, laughter and dancing… exactly where he would want to be," reads the plaque. 
The ceremony during which his ashes were placed under the stage was a private one, attended only by his nearest and dearest. Merced called it a "fitting conclusion to the most difficult year of [her] life."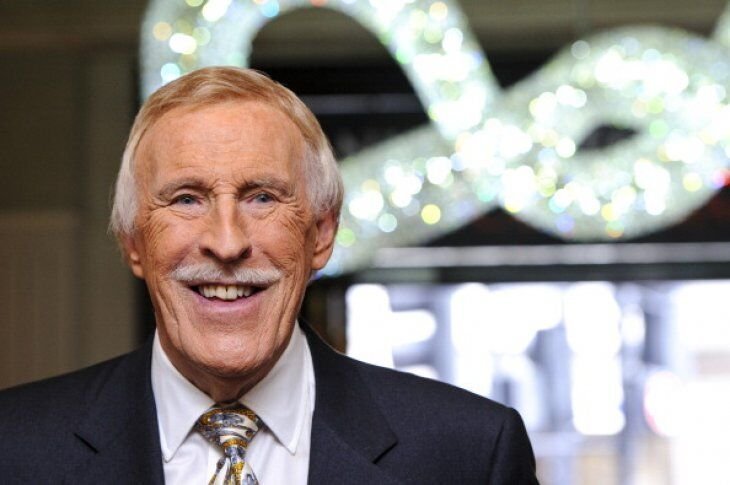 Merced gave her first interview on the anniversary of her husband's death, and spoke about his final months, the first in many years during which he was not appearing on television on a weekly basis. 
In October 2015, Forsyth had a fall, and at the hospital they discovered he had two aneurysms. The size of them warranted immediate attention, and he needed surgery to remove them. During this time, Merced slept in a chair by his hospital bed every night. 
They had hoped that would be then end of his health woes, but he fell around Christmas again, and remained ill for most of 2016. 
In March 2017, he was rushed back to hospital with bronchial pneumonia. Merced recalls her husband wanting nothing more than to return home, and the nurses' dismissive attitude. 
"They were so kind but they said, 'If you want to take him home, he's your responsibility,'" she said. "They said, 'He should be here in hospital.'"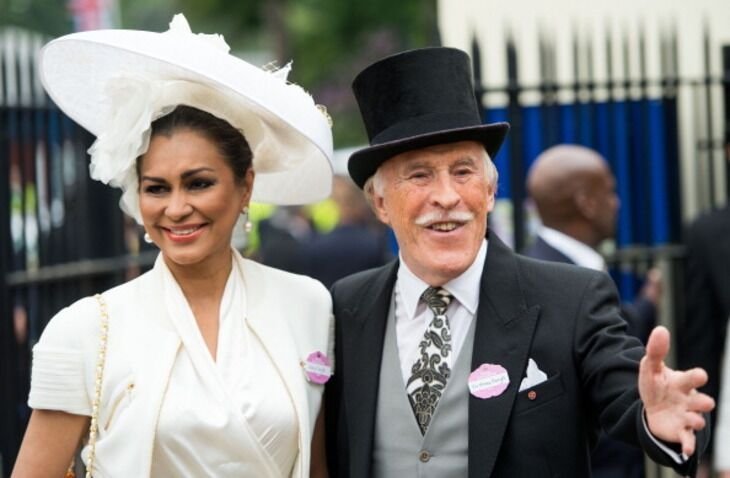 It was only then that they realized the gravity of the situation. The family was warned to prepare themselves that he likely wouldn't make it through the night.
"He was smiling on the way home. We took him upstairs and he was so happy to be in his own bed. They brought a bed for him from the hospital, but he joked that you'd have to be really dying to get into it," Merced said. 
The family gathered downstairs with him in his bed, and then it seemed the moment had come. 
"Suddenly he went very quiet and closed his eyes," Merced said. "I asked if he wanted me to call anybody, but he didn't say anything. I thought. 'Oh my God.' Then suddenly he opened his eyes and said, 'I do want something.' I said, 'What do you want?' with tears in my eyes. He paused and said, 'Can I have a sausage sandwich?' I could have killed him myself at that moment. He really was joking until the last."
The following night, he appeared to have made a miraculous recovery, sitting upright in bed watching a documentary about his own life.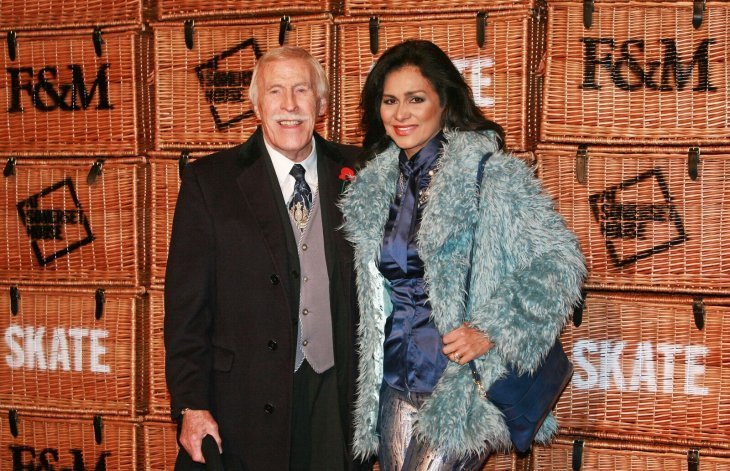 Towards the end, he lost his mobility, something that for a dancing enthusiast was difficult to cope with. 
"He didn't want to disappoint the children. He was their hero. But he never lost his sense of humour. We cried and laughed at the same time," Merced said. "It was a sad time but an amazing time. All the girls [Bruce's five daughters from previous marriages] moved here for the last couple of weeks. We watched so many Fred Astaire movies together and played Cole Porter music. We were able to talk and be happy in a very difficult time."
In the last two weeks before his death, he started dreaming of his mother, and Merced knew they were coming to the end. She reassured him he would be alright, and he said goodbye to all his children in that time. 
Following his death, Merced found grief in even the smallest things, like seeing things in the grocery store that she knew he would like. She shared that she still talks to him every day as though he were still right next to her.