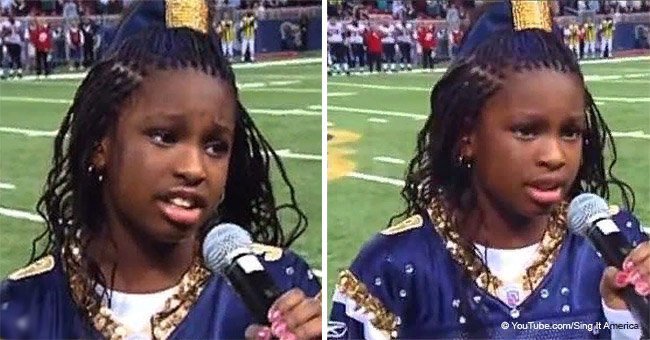 Nervous 9-year-old girl stunned the crowd with powerful national anthem performance in viral vid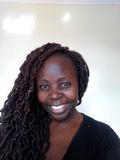 One of the best parts of a live sporting event is hearing a fantastic talent sing the National Anthem. Though Coco Jones was nervous when she stood in the middle of a football field, she gave a truly memorable performance in 2008.
There's more than just great concession food at live sporting events; there's also the fantastic talent.
In a video uploaded to YouTube, Coco Jones, now a known recording artist and actress, gave the kind of performance that gives goosebumps.
The video shows then nine-year-old Coco wearing a football jersey as she stands in the middle of a football field. Smiling at the camera, the nervous-looking child is then introduced to the packed stands at the St. Louis Rams Vs. Chicago Bears game.
She then starts to sing, and the crowd is left amazed. The powerful voice that comes out doesn't seem to match the young girl. Enormous in range and textured in sound, it only proves that Jones can sing.
Jones impressed everyone with her rendition of the national anthem. She inserted her notes in appropriate places that gave the song an even more vibrant and personal feel to it. Her performance was truly incredible, and she did not waver while singing.
After her performance, the little girl blew a kiss to the audience before yelling, "Go Rams!" and running to the sidelines. Quite a few players congratulated her on her performance.
Coco, now a 20-year-old beauty, was signed by Disney and starred in "Let It Shine."
Speaking to Tiger Beat, Jones revealed that a representative of the studio saw the video of her singing on YouTube after her mother posted it. She also guest-starred in "So Random," and "Good Luck Charlie."
She added that she had been a part of a lot of plays for her local school and her dream acting gig would be to do a "Charlie's Angels" kind of movie.
The young lady has already released two studio albums, but after failing to enter the charts, she was dropped from her former record label and is now an independent artist. Coco is always sharing new covers on her YouTube channel, while she keeps on working in achieving her dream of being a million record seller singer.
Please fill in your e-mail so we can share with you our top stories!