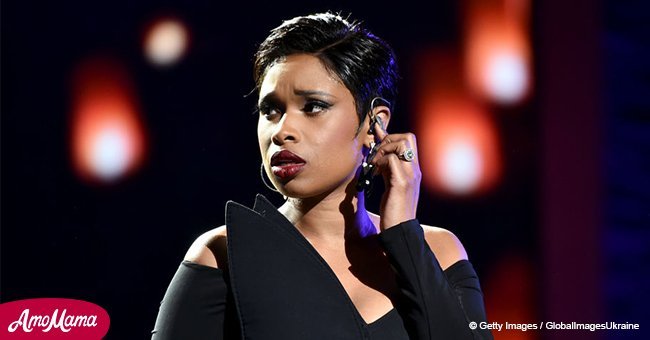 Jennifer Hudson has a shoe thrown at her during a concert after controversy in 'The Voice'

On "The Voice," Jennifer Hudson said throwing a shoe at a performer is a form of compliment. In return, she received just that compliment at a concert of hers in September 2017.
Days before her concert in Boston, the 36-year-old songstress was so moved by a contestant's performance during a blind audition on the popular singing competition that she threw a shoe at him.
She explained that it was a compliment to throw a shoe at someone for a wonderful performance. Chris Weaver, an aspiring singer who also performs as a drag queen, left all four judges in awe with his rendition of "Try A Little Tenderness."
They all turned their chairs for Weaver before Hudson later took Miley Cyrus's shoe and threw it at the contestant, who ultimately chose her as his coach.
In an Instagram post, Jennifer joked that the audience at her concerts might begin throwing shoes at her after what she did on the show.
At her Boston concert, however, the shoe didn't come from the audience; it was thrown by a member of her own crew.
'I got my first shoe thrown at me tonight! I love it!'
Prior to her concert, Hudson appeared on "Late Night With Seth Meyers" where she talked about the incident when she threw the shoe on "The Voice."
The singer explained that she had been incredibly moved by Weaver's performance. It turned out that tthe pair actually had a history. ass he aspiring singer had once joined Hudson on the Broadway production, "The Color Purple."
"If you move me enough that I remove my shoe to throw it at you, you have done something just amazing. It's equivalent to a standing ovation," she said.
Hudson has won a number of awards, including an Academy Award and a Golden Globe for her performance in the 2006 musical film, "Dreamgirls."
She has also released three studio albums. The first one, "Jennifer Hudson," won the Grammy Award for Best R&B Album in 2009.
She gained prominence in 2004 as a finalist on the third season of "American Idol." In 2017 she received a Grammy Award and a Daytime Emmy Award for the musical album, "The Color Purple," in which she was the principal singer.
Please fill in your e-mail so we can share with you our top stories!