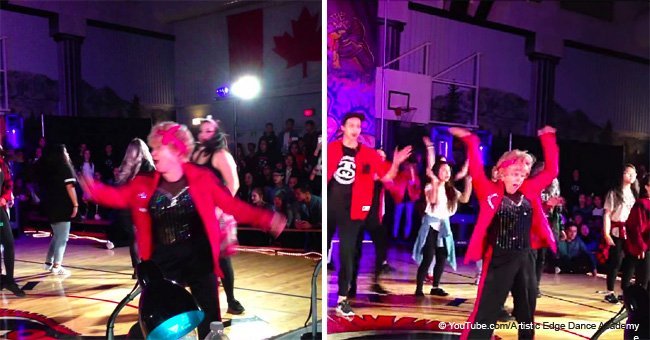 60-year-old teacher steals the show at Hip-Hop dance-off
Shirley Clements is not your typical 63-year-old. In a video where she danced alongside her students, she left viewers in amazement at her incredible skills.
Inspire More reported that the former dance teacher, then 60 years, was on her way to retirement in 2015. After several years in the game, she was ready to throw in the towel. But not before she got sweaty on the dance floor one last time.
Age was really just a number for Clements when she decided to take part in an annual competition she herself launched more than 20 years before. The video , which you can find below, begins at the start of the hip-hop dance routine.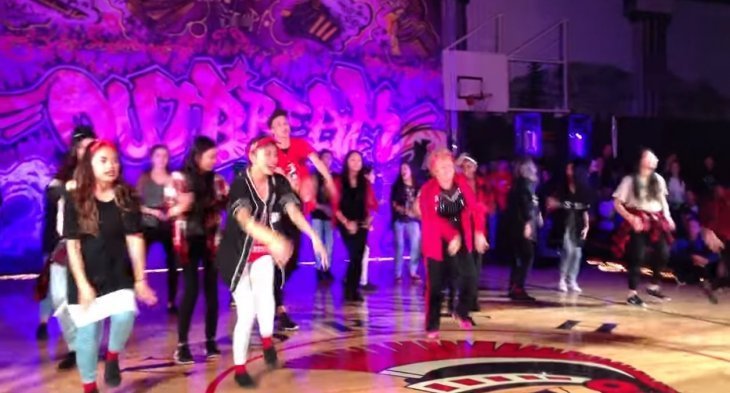 Source: YouTube
Clements is among the large group of dancers who take to the floor. When everyone is in position, she comes to the forefront of the stage.
"Uptown Funk" by Bruno Mars and Mark Ronson starts playing and Clements shows everyone how it's done. She hit every move, including the leaps and jumps. Passion and vigor emanate from the senior dancer.
The crowd is already going wild. But it's when Clements busts out a professional headstand that the excitement really erupts. When the routine is finished, her fellow dancers envelope Clements giving her the props she deserves.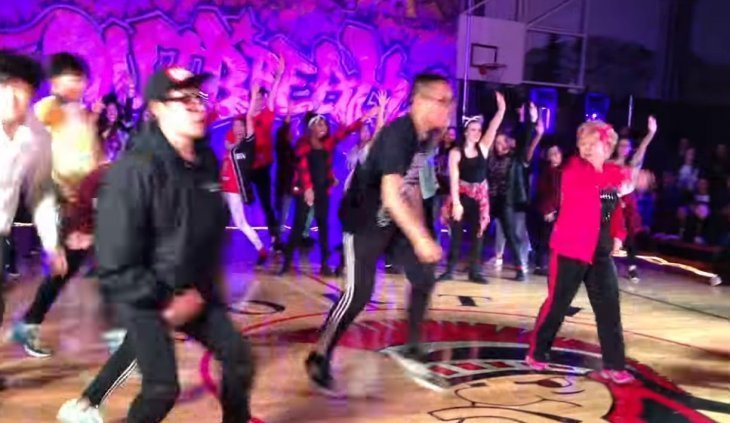 Source: YouTube
The inspiring video now has over 3 million views on Youtube and almost 10,000 likes. Hundreds of comments are also under the video with many expressing their wish to be able to move and groove just like Clements at 60.
Another senior superstar, more widely known, broke out in dance with MC Hammer back in July. Beyonce's mom Tina Lawson, who is 64 years old, attended the 2018 CEO BBQ which featured countless big names.
Among them, MC Hammer was there. When his song "Can't touch this" came on, Tina hit the floor and the legendary entertainer joined right in with her. The two clapped and danced away like they were back in the 80's.
In July 2018, another celebrity gave us a peek into his private life when he shared some father and baby daughter time. Malcolm-Jamal Warner, best known for his role in "The Cosby Show," posted an adorable Instagram video of he and his daughter dancing in their undies.
In the caption, he explains how the 14-month-old just wanted a little attention from her daddy. So Warner put off the cleaning he was going to do and enjoyed his fatherly duties instead.
Please fill in your e-mail so we can share with you our top stories!