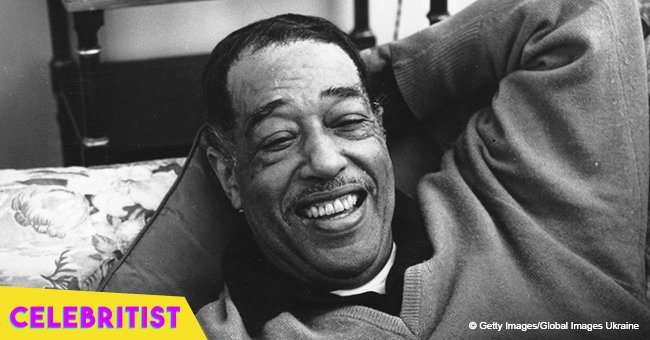 Remember musician Duke Ellington? His dancer granddaughter looks nothing like him

The late Duke Ellington, a composer, pianist, and the bandleader of a jazz orchestra, had a grandchild who was a dancer and doesn't look like her famous grandfather.
In a video uploaded to thisisthebronx.info, Mercedes Ellington was portrayed talking about her late relative at the Woodlawn Cemetery in the Bronx. The video started with the interviewer, Gary Axelbank, saying that they were in front of Duke's tomb.
After that, she started explaining who were interred next to Duke, revealing that they were the musician's parents and his brother-in-law. Later, Mercedes confessed that Duke wasn't the common grandfather people think.
She said that he would compose music everywhere at any time, what made him a very fun man to be around with for as long as possible.
Mercedes later pointed out that, even though she had such a talented relative, she never felt the pressure of having to be involved in the music industry as she was raised by her maternal grandmother.
However, Mercedes revealed that when she tried to pursue a career as a dancer, Duke and his son, Mercedes' father, told her that she should go to college first, so she attended Julliard, one of the most prestigious music-related universities in the world.
Mercedes admitted it was not a surprise ad Duke would send everybody to Julliard. Once she graduated from college, she started her career as a dancer which had been her actual dream.
WHO IS MERCEDES ELLINGTON?
She labels herself as a choreographer, director, producer, and historian who became famous after being present in the TV series "Great Performances" as well as in "So Fine."
MERCEDES' BOOK
During the interview, the woman revealed that her book, titled "Duke Ellington: An American Composer and Icon" was a coffee-table book, which means that there are more photos than a book has typically.
Nowadays, Mercedes is promoting her book and doing some meet-and-greets in New York.
Please fill in your e-mail so we can share with you our top stories!