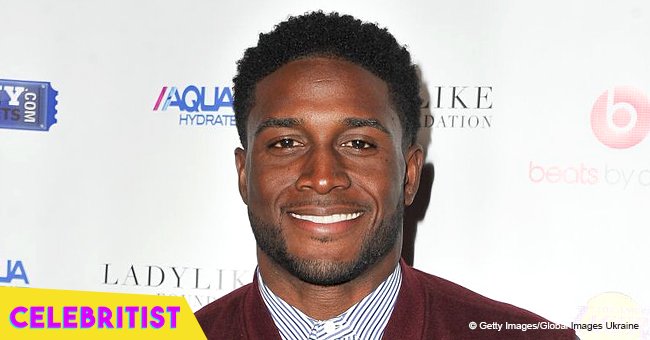 Reggie Bush's daughter shows off her 'tan' in blue outfit in recent picture
Reggie Bush's daughter is a natural with the camera. In her latest photo, she expertly shows off her tan and her captivating smile.
Reggie Bush's 5-year-old daughter Briseis Bush is ten kinds of adorable in a new photo her mother Lilit Avagyan shared.
The 5-year-old who's often compared to North West sports a tan in her latest snap where she dons a blue shirt and fashions chains around her neck.
The little girl is quite a natural posing for her mom. She exudes the spirit and confidence of a child used to her parents' doting.
Last year, Briseis caused quite a stir when fans noticed her uncanny resemblance to North. It was especially noteworthy because North's mother happens to be her father's ex-girlfriend.
And as if it's not enough the two girls share the same features, they also share the same birth year. Briseis was born in May 2013, just a month before Kim welcomed North.
Even more surreal is the fact that Briseis' mother, Lilit looks strikingly similar to Kim, which explains why their daughters look so much alike.
Fans often do a double take when they see photos of Reggie with his wife. The man clearly has a type when it comes to women.
Reggie and Kim dated on and off for three years. They married their current spouses in 2014 and now have three children each. Their second children, both boys, were also born in the same year.
As parallel as their lives have become since going their separate ways, Kim and Reggie have never crossed paths again.
In an interview with Us Weekly earlier this month, the NFL pro admitted he hasn't been in touch with Kim, but he praised the reality star for what she's achieved.
"She's doing a great job creating a brand for herself, her and her family. I'm happy for 'em … She's very smart."
Meanwhile, Reggie is focused on his family. He told the publication he wouldn't mind having a fourth child. His son Uriah is now three and his youngest son Agyemang is turning one next month.
Besides, Briseis may want to have a sister to bond with seeing she's now her father's only princess. The precious little lady is sure to drive her father crazy one day when suitors line up.
Just take a look at her latest photo to see how beautiful she is with her curly hair, big eyes, and captivating smile.
A few months back, Reggie proudly showed off his daughter's Kindergarten diploma. Briseis wore a graduation cap and her pop knelt beside her as they marked the milestone moment.
Reggie was all smiles in the snap, no doubt beaming with joy over his daughter's achievement as he captioned his photo "Proud Papa."
The way he dotes on Briseis, it won't be long before we see more photos of Reggie with his daughter, as she takes on bigger milestones in the future.
Please fill in your e-mail so we can share with you our top stories!