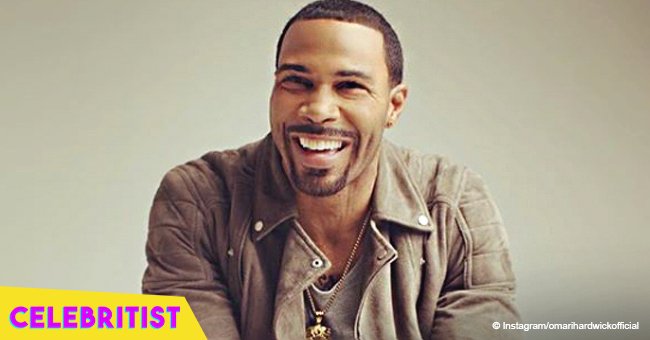 Reggie Bush's daughter steals hearts in pink dress on her graduation day
Proud father Reggie Bush shares an adorable photo of his daughter Briseis in a pink dress during her graduation day.
The doting father took pride in her little daughter's moving up day earlier this week, posing beside her as she donned a cute pink dress and matching leggings while sporting a graduation cap. Reggie took hold of his daughter's "Transitional Kindergarten Diploma", and knelt down before his daughter so that they could take their adorable picture.
Many people remember Reggie Bush from when he was dating Kim Kardashian. The NFL star player and the reality TV star were head over heels over one another. However, after Kim caught Reggie texting other women, it all came crashing down.
Kim and Reggie both moved on, getting married and starting their own families. In May 2013, Reggie and his now-wife Lilit Avagyan welcomed their first child, Briseis Avagyan Bush. Likewise, a month later, Kim and Kanye welcomed their first child, North Kardashian West.
Given the timing of their births and the fact that they are both girls, reports have been heavily comparing the two young girls, identifying the striking similarities between the two beauties. As Elite Daily has previously pointed out, let's take a look at how Briseis and North's lives are extremely similar.
1. Both girls love to play dress up
Being the daughters of two gorgeous moms, it comes with no surprise that they love to play dress up with their daughters. Knowing that there are many different styles and outfits that children nowadays can choose from, the moms make sure to choose nothing but the best for their little princesses.
2. They both join their mother's in adorable videos posted on social media
In the age of social media, people make sure to post precious moments they have with their children. That is exactly what moms like Lilit and Kim do, especially since their daughters often do things worthy of being filmed.
3. They love to lounge around with their dads
Dads and their precious daughters should always find time to do something worthwhile with each other, and for Reggie and Kanye, it's to get cozy and lounge around.
4. They both have little brothers born in 2015.
While Briseis' little brother Uriah was born in July, North's younger brother Saint came a few months after in December.
5. In some photos, it is hard to tell North and Briseis apart
Kim Kardashian and Lilit Avagyan look extremely alike, and they ended up passing the same resemblance down to their children. In numerous photos, Briseis and North look like they could be sisters, and that is because of how their mothers both look.
Please fill in your e-mail so we can share with you our top stories!