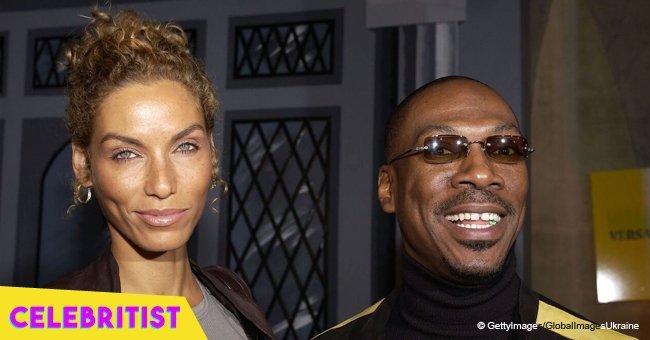 Nicole Murphy's daughter, Bria, is 28 now & looks so much like her former model mom in pic
Nicole and Eddie Murphy's eldest daughter, Bria, is an aspiring fashion model, actress and on top of that, a fantastic painter. At 28, she's already charting her path in the industry, and she could easily pass as her mother's twin.
The young woman has inherited her mother's beauty and her father's passion for the arts. Bria started to model for magazines and fashion brands a few years ago, and in 2011, she made her debut in Hollywood, appearing on the TV series "Love That Girl!"
She has also appeared in films such as "The Perfect Match," "Amateur Night," and "Conflict of Interest."
In a recent pic shared to her Instagram, Bria stunned fans rocking a tight mini black dress that put her toned legs on display. Her followers couldn't help but notice how much the young lady looks like her mom, Nicole, in the photo.
Nicole, who celebrated her 50th birthday earlier this year, was once a renowned model in the fashion world. She's known for her chic short hairdo, bright green eyes, and a slim figure, and Bria definitely inherited her genes.
These days, Bria is focused on her artwork. Her Instagram account is filled with art pieces she painted, and two months ago, she made an exhibition with some of her better works called "ANTHRO," at Art Us Gallery. Her parents, who were together for 13 years, were there to support her.
In 2016, Bria hosted another art show titled "Subconscious," and Eddie Murphy couldn't have been prouder of his daughter's accomplishments, as he told People:
"I'm glad that people get to see how talented she is. We've known for years how talented she is. It's exciting to see her stuff up on the walls… I'm having all of those proud parent feelings."
The actor, who recently announced he's expecting his tenth child overall and second with girlfriend Paige Butcher, said of his kids:
"I really got lucky with my kids. There really isn't a bad one in the bunch, everyone turned out to be really good people."
Please fill in your e-mail so we can share with you our top stories!