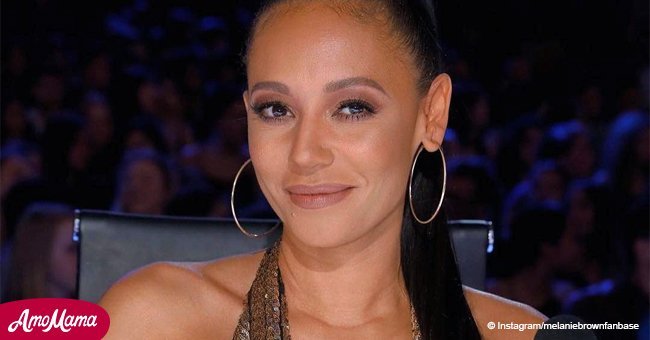 'America's Got Talent' judge in rehab for alcoholism and sex addiction
"American's Got Talent" judge Mel B revealed that she has post-traumatic stress disorder and is set to enter rehab in September. She also admitted she would receive treatment for alcoholism and sex addiction as well.
In an exclusive statement with The Sun, Mel B announced the news that she had been diagnosed with PTSD. The former Spice Girl opened up about her struggles and expressed high hopes for her future.
Mel B claimed that her decision to seek help was also connected to her finishing up her upcoming book, "Brutally Honest."
The book tackles personal issues and her allegedly abusive relationship with her estranged husband, Stephen Belafonte.
Follow us on Twitter at AmoMama USA for more details and updates.
In the statement sent to The Sun, Mel B started out by revealing her PTSD diagnosis. She also confessed how hard the past six months had been for her.
She continued, "I've been working with a writer on my book, Brutally Honest, and it has been unbelievably traumatic reliving an emotionally abusive relationship and confronting so many massive issues in my life. I am being very honest about drinking to numb my pain but that is just a way a lot of people mask what is really going on."
Mel B said she realized how she frequently used sex and alcohol in the past to cope with more deep-seated issues.
She said the magnitude of her actions convinced her she had hit rock bottom and that she needs to spend some time in rehab.
"I'm not perfect, and I have never pretended to be. But I am working on being a better version of myself for my kids - whom I love more than life itself - and for all the people who have supported me," said the singer.
Mel B revealed that all her treatments would be done in a facility in the United Kingdom.
In her statement, she also expressed her hopes that her big confession will encourage others to also get help.
As for her PTSD, the 43-year-old admitted that she has already started treatment. Mel B is currently going through a psychotherapy practice called EMDR or Eye Movement Desensitization and Reprocessing.
Speaking about the treatment, she said it had helped her in dealing with her past struggles and traumas.
Not much has been said yet about how Mel B's scheduled rehab treatment will affect her responsibilities in "America's Got Talent."
A while back in April, Mel B had a wardrobe malfunction at a Desert Hot Springs retreat in California as she took some time off to relax with her hairdresser friend amid her divorce battle with Belafonte.
Please fill in your e-mail so we can share with you our top stories!