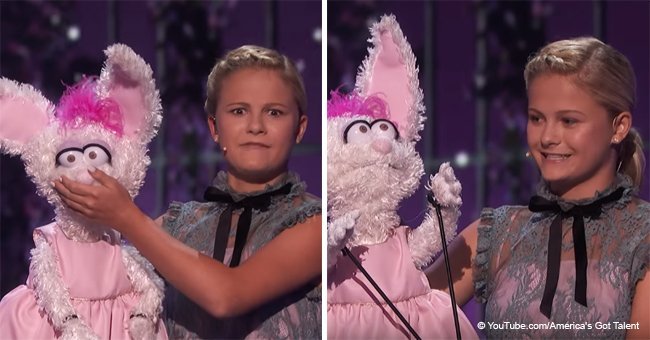 Darci Lynne returns to 'America's Got Talent' with stunning performance
After winning the hearts of the Americans and 'America's Got Talent' fans all over the world, 13-year-old Darci Lynne Farmer returned on the big stage for another spectacular performance.
The young ventriloquist showed yet again why she was crowned the winner of the Season 12 of "America's Got Talent" when she came back to perform one more time on the show, a YouTube video revealed.
In the video, Lynne is dressed in a beautiful gown and her puppet friend, Petunia, is also dressed in a similar theme.
Lynne started her act by telling everyone how excited she was to be a part of the show yet again, but then her puppet intervenes her too tall everyone that she wasn't really looking forward to the performance.
Follow us on Twitter to learn more.
Petunia tells that she was actually looking forward to a break. "I'm just so excited," the puppet exclaims.
After confessing about her frustration at being overworked the earlier season, Petunia then breaks out into a song titled "Show Off" from the Tony Award-winning Broadway musical, The Drowsy Chaperone.
So Lynne continued to sing in the voice of Petunia and set a musical tone for the evening. She was widely praised by the audience and the judges alike.
At one point, Lynne decided to sing with her natural voice. She closed Petunia's mouth, pretending to stop the puppet from singing, and then completed a verse of the song on her own.
Her awe-inspiring performance was yet another proof of why she deserved to win a season of America's Got Talent.
According to Country Rebel, Lynne was only 12 years old when she first participated in the show and impressed the audience and even prompted Judge Mel B to press the Golden Buzzer. She went on to win the show with her unique singing ventriloquism act.
Since winning the competition, she also made several other appearances in various other shows and events. One of her memorable performances came when she was invited to perform in an arts and craft store by David Green.
Please fill in your e-mail so we can share with you our top stories!