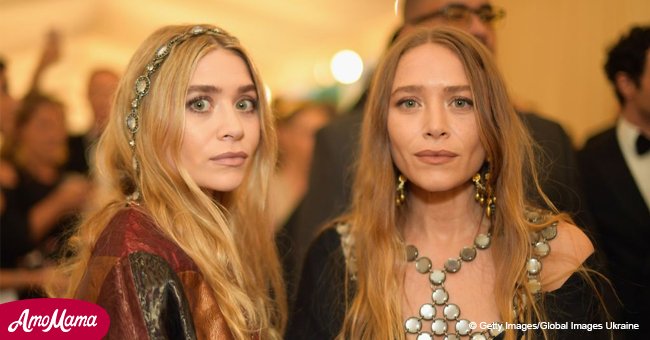 Olsen twins open up about their relationship and compare it to marriage

Mary-Kate and Ashley Olsen recently gave a candid interview regarding their work habits and their all-new menswear collection.
The twins, who spend practically every day together, revealed that they considered their relationship to be like a marriage and that it has its ups and downs.
During an interview with WSJ Magazine, the Olsens shared their thoughts regarding the time they spend together and how it has affected their business.
"It's been 32 years of learning how to communicate… [our relationship is like] a marriage and a partnership. We have had ups and downs."
Ashley Olsen, WSJ Magazine, August 27, 2018
Follow us on our Twitter account @amomama_usa to learn more.
KNOWING HOW TO HANDLE EACH OTHER
Aside from being sisters, they are also business partners and their relationship is not only based on blood but also companionship, trust and, most of all, understanding.
As twins, they may look the same on the outside, but they each have their own personalities, traits and ways to handle obstacles. The key to their success is balance.
FROM SISTERS TO BUSINESS PARTNERS
When one is down, the other keeps the ball rolling in order to make everything work. Mary-Kate and Ashley have their own private lives, but they are together every day from 9 a.m. to midnight.
Their focus, aside from their families, is The Row, the company that the twins founded back in 2006 after gaining some understanding of the fashion world.
The brand has grown quite a lot over the years and has become a synonym of luxury for women around the world. Still, they decided that they needed products that would also appeal to men.
EXPANDING THE BRAND
With that in mind, the Olsen twins have spent the last year trying to figure out the best way to develop the menswear line and they will soon be able to release it to the public.
The famous sisters claim that they didn't start the company thinking that it would become a fashion powerhouse, but everything just fell in place and worked out for them.
Please fill in your e-mail so we can share with you our top stories!