Little boy born without eyes stuns parents when he sits at a piano
At 1-year-old, blind baby Patrick Henry revealed he is a musical virtuoso 
In 1988, Patrick John and Patricia Hughes were expecting a baby and built all their dreams and expectations as young parents around their unborn child.
They were to experience a brutal shock. Their son, Patrick Henry, was born without eyes and unable to fully straighten his arms and legs.
Patrick Henry would never see, and he would never walk. aking him unable to walk. The parent's initial reaction was anger, as Patrick John shared on a video posted on Youtube. They felt they were being punished, and couldn't understand why.
Their outlook would undergo a 180º change when Patrick Henry, only 1-year-old, suddenly started flawlessly playing songs his mother had played only once.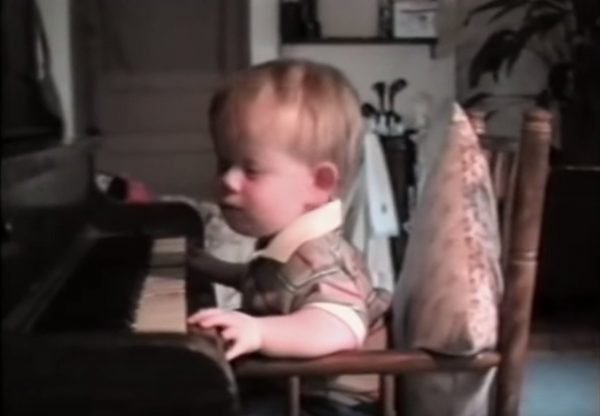 "I was ecstatic. We weren't going to play baseball, but we're going to play music together."
Patrick John Hughes, Youtube, 8th of December 2014.
Patrick Henry's physical disabilities did not restrict his enormous musical talent.
By the time he was 2, he was playing requests like "you are my Sunshine," or "Twinkle Twinkle Little Star." 
As he grew, his talent and his love for music grew, and when he finished high school and went to college, he was a brilliant pianist and trumpet player.
Read more about Patrick Henry Hughes on our Twitter account @amomama_usa.
To his surprise, he received an invitation from Dr. Greg Byrne, the marching band director of the Louisville Marching Band.
Byrne asked Patrick Henry to join, and with his father's help, the young man who cannot walk is part of a marching band.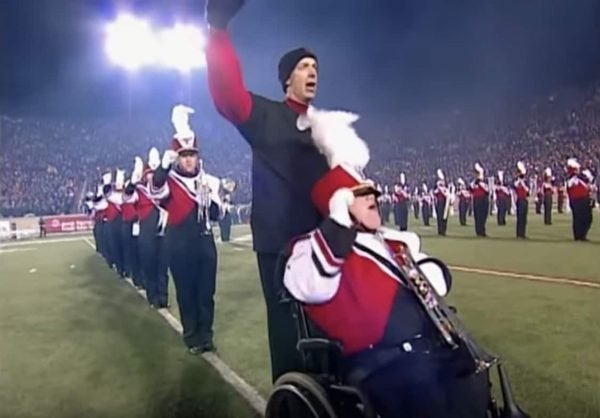 In order to help his son participate in the band, and to be free to attend his every class as his student assistant, Patrick John has taken on a night job, which frees his days.
Patrick Henry is now 30, and has written a book called "I Am Potential: Eight Lessons on Living, Loving, and Reaching Your Dreams."
Patrick Henry tells people that he does not consider his disabilities, only his abilities - A lesson in determination and strength of character.