OJ Simpson laughs at joke about killing wife in bizarre footage
O.J. Simpson, the former NFL player best known for being accused of murdering his ex-wife, Nicole Brown, was in a very awkward interview with Sacha Baron Cohen for his show "Who is America?"
Deadline reported that the interview was part of the last episode of Cohen's show. It wasn't Cohen, but his Italian photographer alter-ego, Gio Monaldo, who talked to Simpson during the segment.
As soon as the interview started, it was clear that it was not going to be pleasant for the former NFL player as Monaldo described his guest as an "American hero and women's rights activist."
After talking for a while, Monaldo called his girlfriend to join them in the conversation. However, she didn't know who Simpson was.
They really did save the best for last on @SHOwhoisAmerica The craziest OJ Simpson interview you'll ever see pic.twitter.com/XsJhhcprTh

— ThatsGoodSports (@BrandonPerna) August 27, 2018
The host tried to help his girlfriend mentioning Simpson's football career and his work in the entertainment industry, but the woman didn't seem to get who Simpson was.
When Monaldo mimicked a stabbing motion toward her neck, she immediately got the reference and recognized Simpson, who laughed and was surprised by the fact that she remembered who he was after the stabbing reference.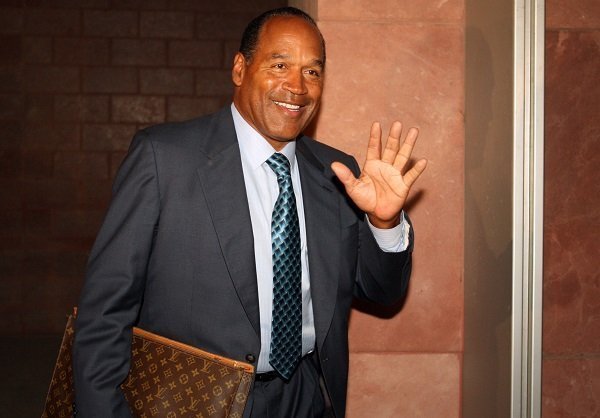 Later, the young woman got out of the room, and Simpson said that she was gorgeous. Monaldo agreed and added that he often wants to kill her. The host pointed out that he has pictured bungee jumps going wrong and his girlfriend dying in them.
After that, Monaldo told Simpson that both of them were "lady killers" and that, in Italian, it meant "somebody who murders women." All that Simpson did throughout the entire interview was laughing and saying that he didn't kill anyone.
Tonight, is the last EVER show of "Who is America". Thank you to all of you who enjoyed it...and for those who didn't..... pic.twitter.com/o8T2qbIIiv

— Sacha Baron Cohen (@SachaBaronCohen) August 26, 2018
"What I hate about the press is you make a tiny little slip, and that's all they remember you for. You're not the O.J. the touchdown. You're not the O.J. the movie star. You kill two silly people, and suddenly, you're O.J. the murderer," revealed Monaldo.
Deadline added that Simpson didn't know he was on camera and that it was one of the few times that Cohen used a hidden camera during the show.