Man 'quits' job at Popeyes restaurant by rapping his resignation in jaw-dropping video
Cedrick Workuff and his cousin, who goes by DJ Helicopter23 in Twitter, were part of a video showing a unique way to quit a job that not many would dare to do.
The clip, which went viral in no time, portrayed Workuff wearing the uniform that most members of the Popeyes restaurant wear, getting in one of the stores with a portable microphone and speaker system, and attracting the attention of everybody.
Before starting his song, the man said: "So I got an announcement, I'm quitting my job today." Right after that, he started saying the lyrics of his "I don't really want to work here no more," a remix to Big Pun and Joe's "Still Not a Player."
The video showed how most of the people in the restaurant started using their phones to record such a fun thing.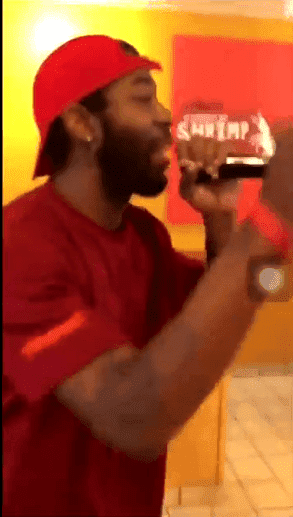 Even though everything suggested that Workuff actually worked in that restaurant, the truth was different. As KSHB reported, the two men did that and recorded everything to make people laugh and to spread it on social media.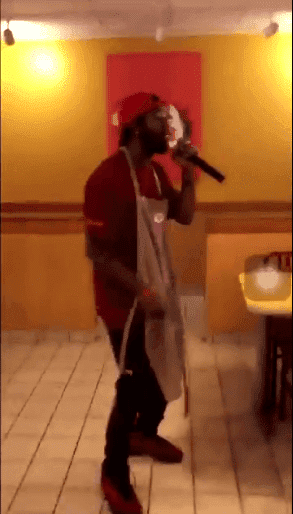 They added that most of the lyrics were improvised and that their principal mission was to bring back peace and love through laughter. While the song was hilarious, there was an employee who stole the show.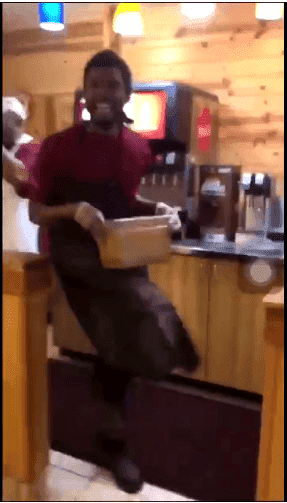 THE DANCER AT POPEYES
This unknown man apparently worked in the kitchen as he came out of the door at the far end behind the counter holding a plastic container. As soon as he got in front of the camera, he started showing off his dance skills.
So my cousin decided to quit his job at Popeyes today. This nigga went out in style 😂😂😂 pic.twitter.com/c1LCk6UNvi

— Sensational 🦅 (@BigCoptaaa) May 16, 2018
After that, the employee got behind the counter again and followed the rhythm of the song one more time while everybody around him kept laughing and recording everything.
The video ended with the manager of the restaurant asking them to leave. So far, their joke has been retweeted about 145,000 times and has gotten more than 300,000 likes.