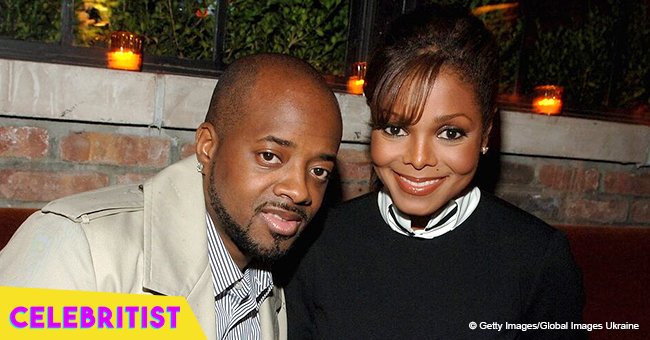 Jermaine Dupri fuels dating rumors with Janet Jackson after sharing picture with baby boy

Rapper and record producer Jermaine Dupri, best known for producing for important artists like Aretha Franklin, took to Instagram to share a photo holding a baby boy who looked like Janet Jackson's son, Eissa.
In the image, Jermaine appeared wearing blue jeans and a white shirt sitting on a couch surrounded by toys. The producer was holding a baby boy, whose name has not been revealed, on his lap.
The baby was wearing a blue and white bib and was staring at the camera. Jermaine, on the other hand, was looking at the baby showing nothing but love. For the caption, Jermaine wrote: "#3."
As soon as he uploaded that photos, several people took to the comment section to wonder whether or not that baby was Janet Jackson's son, Eissa.
One of them was Tiny Harris, the member of the Xscape group and wife of T.I. Just as most Jermaine's followers, she seemed confused and wrote: "#3 what man??!!"
RUMORS ABOUT JERMAINE AND JANET'S ROMANCE
When Janet and Wissam Al Mana parted ways, several rumors addressing an alleged link between Jermaine and the singer started circulating the internet.
Several people claimed that both of them, who dated for seven years in the past, were trying to rekindle their romance and that this was the perfect opportunity to do so.
NOTHING BUT SPECULATION
However, Jermaine denied those rumors in a radio interview confessing that, even though they were friends, a romance was not in their plans.
"Nobody has ever seen us together... It's just speculation, I guess, when somebody gets single… I dated Janet for damn near 10 years. Why would I hide? Why am I going to sneak around with somebody y'all know I've been with? [sic]," said Jermaine.
JANET AND HER SON AT HER FATHER'S FUNERAL
When Joe Jackson, Janet's father, passed away in early July, the singer relied on her 1-year-old son to give her comfort during the funeral.
Soon after that, Janet uploaded a video on her Instagram account saying that she couldn't wait to see her fans, that it's been so long since she did so, and that she missed them 'so much.'
Janet pointed out that she was about to jump on the plane to re-start her "State of the World" tour – which is the eighth concert tour the singer has done in her career.
For the caption, Janet thanked her fans and followers for all the love and support they have shown, especially during the difficult time the entire Jackson family has endured after Joe's passing.
Please fill in your e-mail so we can share with you our top stories!