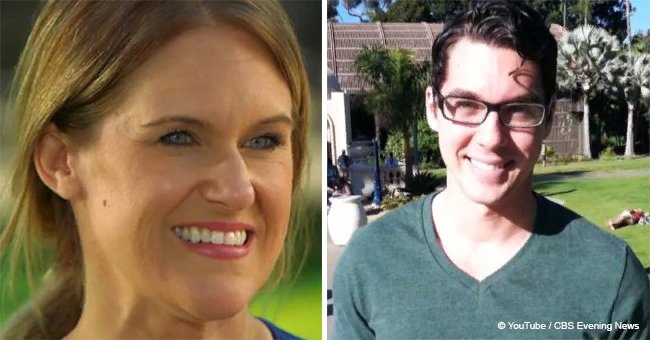 Stranger paid $200 grocery bill for mother in need and died 24 hours after the good deed
Jamie Lynne Knighten was left heartbroken when she contacted Matthew Jackson's workplace and learned that he had passed away in a car accident just a few days after he had helped her at Trader Joe's.
NBC7 reported that Knighten took to Facebook and wrote a post in honor of Jackson and mentioned that the only request that he made while paying the $200 for her groceries was that she would, in turn, help somebody else in need of the money.
Jackson was 28-years-old when he died of the car crash in 2015. Knighten, from San Diego, had met Jackson only for a brief five minutes at the Trader Joe's check out counter.
Read more on our Twitter account @amomama_usa.
She was at the store along with her five-month-old son and had just finished purchasing all the items on her list.
She was at the cash register with a long line of shoppers behind her waiting to get checked out, when her credit card was declined because of an anti-fraud block.
"[My baby] just wasn't having it. By the time we got to the check-out, I was done," Knighten told NBC7.
Jackson then stepped in and politely offered to pay for Knighten's grocery bill of over 200 dollars. Knighten initially declined Jackson's help but accepted his offer when he insisted, and Knighten realized that the man genuinely wanted to help.
Jackson's only request was he wanted Knighten to help somebody else in need instead of returning the money to him. Jackson had asked her to "pay it forward."
Knighten was still thinking about Jackson and his act of kindness a few days and decided to reach out to him.
She remembered Jackson mentioning that he was an employee at the LA Fitness gym, so she made a call to the gym and got in touch with the gym's manager.
She told Angela Lavinder, the gym's manager, about how she met Jackson and what a good person he was.
Lavinder was broke down during the call and informed Knighten that Jackson had been in a car crash and passed away.
Knighten got to know that Jackson had died within 24 hours after meeting.
"She said it was Matt and my heart just dropped because he had just passed away. It broke my heart because - what a beautiful person," Knighten told NBC7.
The accident had occurred when Jackson was traveling in a car with two other people, and the vehicle swerved off the street and banged into a tree, killing Jackson in the process. The two other passengers in the car survived.
After hearing about Jackson's death, Knighten had felt that his Jackson did not die in vain because his 'pay it forward' idea has had a huge impact in her life. She wants more people to hear about Jackson's story and be motivated to lead such a life.
A bartender at Huey's set a great example of humanity by helping a homeless man who came to the bar for some food with just $2 in his pocket.
Dawn Wilt, who witnessed the act of kindness, shared a post on her Facebook page and gave an account of what happened when a poor man reluctantly walked towards the bar and was greeted by a friendly smile from the bartender named Beck.
When the homeless man told that he only had a couple of dollars with him and asked what could be bought with that much money, Beck, without a moment's hesitation asked the man if he would like to eat a burger with a side of fries or onion rings.
Wilt praised Beck the bartender in her post and encouraged other people to share her post as she felt that his kindness deserved to be acknowledged by people around the world.
Another woman witnessed a kind act by a young man towards her daughter that made her believe that humanity still exists in the world.
Jessica Everett Byrd, from Mississippi, shared her experience of coming across a man who made her daughter who used a wheelchair, Eliza, very happy, on Love What Matters. Eliza was born with Spina Bifida and always had to be in a wheelchair.
The family had been to an Easter Egg hunt which and entered the area for special needs children. The place turned out to very crowded and by the end of the quest, neither her or Eliza's father James was able to find an egg for Eliza.
The family visited the zoo the following day and found that there were two more eggs left to found. The zoo had hidden golden eggs for visitors to find, and the eggs could be exchanged for prizes.
It was sometime later that a man, with his group of friends, walked up to the mother's family and offered to give the golden egg that he had found to her daughter, Eliza. Byrd was overwhelmed by the man's gesture.
She thanked the man and asked if she could take a picture of him with her daughter and he bent down to hug Eliza as while.
Please fill in your e-mail so we can share with you our top stories!