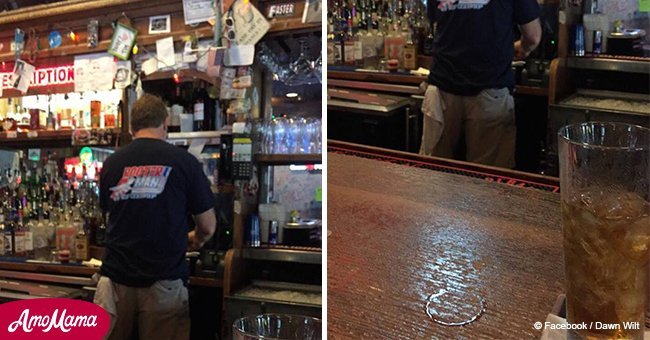 'What can I get for $2?' Bartender's heartwarming act of kindness for homeless man goes viral
A viral post on Facebook revealed the kind gesture of a bartender in Tennessee who helped a homeless man with only two dollars in his pocket.
A customer named Dawn Wilt shared the touching story on social media. She explained that a homeless man walked into Huey's, which is a popular restaurant in Memphis, and looked to be in dire need of help.
Wilt suggested that the homeless man was hopeful that a kindhearted stranger would help him.
The man was very hungry and he only had two dollars at the time. For more stories like this, follow us on our Twitter account @amomama_usa.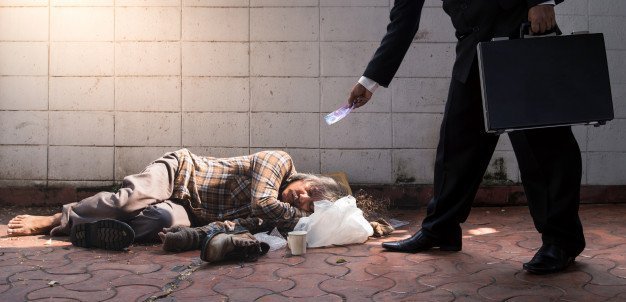 Source: Freepik
Wilt said that at first, the homeless man looked hesitant to walk towards the bar. Eventually, he gathered up the courage and approached the bartender, who Wilt said was named Beck.
Beck greeted the man with a friendly smile and asked:
"What can I get you, man?"
The homeless man explained that he only had two dollars and asked what he could buy with that amount since he was starving. Without hesitation, Beck asked the man if he wanted a burger with a side of onion rings or fries.
Obviously, Beck's offer was worth more than two dollars. The homeless man replied, "God bless you."
Later on, Beck asked the man what he wanted to drink and he said water. Wilt noted that it was a hundred degrees outside and was sure that the man was very thirsty.
On her post, Wilt wrote, 'They gave the food to him to go and I swear when it came out it was way more than he ordered or paid for ... I say cheers to Beck for having a HEART.'
Wilt also shared that Beck's random act of kindness reminded her of the bartender in the iconic movie, It's A Wonderful Life, and wrote the line, 'every time a bell rings, an angel gets his wings.'
She continued, 'Beck, you get the wings today. Made my heart smile.'
Wilt encouraged other social media users to share her post because Beck's kind gesture deserved to be acknowledged by the world. At present, the post has been shared more than 1,700 times on Facebook.
Please fill in your e-mail so we can share with you our top stories!