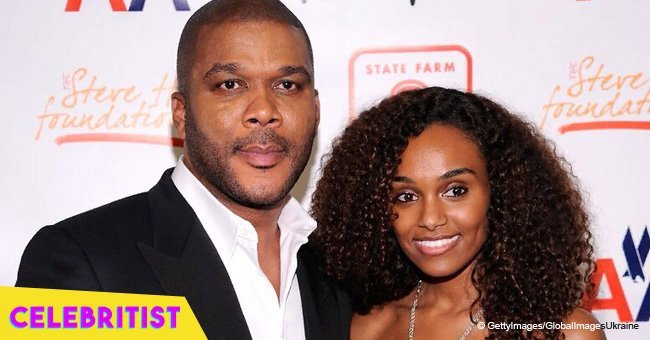 Tyler Perry & Gelila Bekele make a gorgeous couple and this pic might have revealed they're married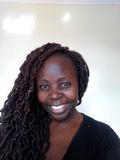 Tyler Perry and his girlfriend Gelila Bekele have kept the details about their longtime relationship away from the spotlight for the most part. Even though they share a son, the couple has never hinted at being married, but according to a post made by a famous singer, the two might have tied the knot in secret.
Grammy Award winner Stephanie Mills might have given away the marital status of Tyler Perry and Gelila Bekele after she stated in a caption last year that the Ethiopian model was Perry's wife.
Mills posted a photo alongside the couple and she wrote in her caption:
"Tyler Perry, his lovely wife, Gelila and I at The Tyler Perry Cast Party in Atlanta GA."
We're not sure if Mills simply assumed the couple was wed because of their unmistakable chemistry and the fact that they have a son or if she really has some inside knowledge about the couple's relationship.
Tyler and Gelila welcomed their first son, Aman, in 2014, and almost four years after his birth, the boy is still unknown to the public as the couple has kept him away from the spotlight.
Despite keeping the boy's identity away from the cameras, Tyler loves to talk about him, and he revealed in an interview with People magazine last year that his father duties include always watching the same kids' show with his boy.
He said:
"He loves 'Paw Patrol'. He wants to watch 'Paw Patrol'. He's never seen television, but he watches it on his iPad. We have to take it away, then we go out and do normal things, and then it ends with 'Paw Patrol'."
Perry stated that his life revolves around his kid, and also proved just how in love he is with Gelila, with whom he has been dating since 2011, as he said:
"There's no other person on this planet that I would want to be involved with or have a child with because she's amazing."
Bekele is not only a beautiful model and mother, she's also an activist and has made it her life's mission to help girls in unfortunate regions in her country to get an education. She's also constantly raising awareness about the value of water in regions where people have to travel miles to get a few liters of the precious liquid.
Whether Tyler and Gelila are married or not, the fact is that they make a beautiful couple and they seem to be happy together while raising their kid, and until we have confirmation from either of them, we won't know the true status of their relationship.
Please fill in your e-mail so we can share with you our top stories!