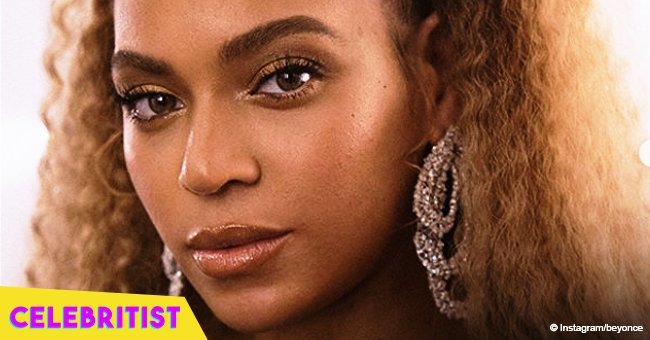 Beyoncé's mother shares pic with daughter and granddaughter Blue Ivy, proving their resemblance
International act, Beyonce is in the spotlight again as her mother, Tina Lawson shared a picture of herself, her daughter and her granddaughter, Blue Ivy. The photo showed just how much the three generations of females share a facial resemblance.
Tina Lawson took to her Instagram page to post the picture where she openly expressed her desire to be with her daughter and granddaughter via her caption which read
"Wish I was in Atlanta with my two babies tonight."
While Tina and the "Crazy In Love" singer rocked blond hair and sunglasses, Blue Ivy was spotted in beautifully patterned pajamas and a jacket, with her hair styled upwards.
Recall that recently, Tina Lawson, Beyoncé's mom, took to Instagram to share a video demonstrating a few short chronicles of her family, particularly Blue Ivy.
There seems to exist a pretty tight bond between grandmother, Tina Lawson, and granddaughter, Blue Ivy as another video reveals Tina in a grand performance center in Paris recording herself while gushing over the building.
In the background, Blue was heard telling her grandmother not to make videos. Tina, who paid little or no attention to the little one, went right on making her video, and once again, Blue Ivy was heard saying:
"You're not supposed to."
Blue Ivy may also have a "thing" for videos as she was spotted in a behind-the-scenes video from Vogue Magazine's September 2018 shoot, which featured her mother on the cover. The video reveals how closely knitted Beyonce and her kids are, as Blue is spotted holding a camera on the outdoor set and saying that she could "zoom in."
Following this, Blue was seen again playing around with her friends, flaunting how well she could drive a cartwheel. Another part of the video reveals Blue playing with one of her twin siblings
Towards the end of the video, Blue is seen once more. This time, the six-year-old young lady was held by her mom, both grinning widely.
Please fill in your e-mail so we can share with you our top stories!