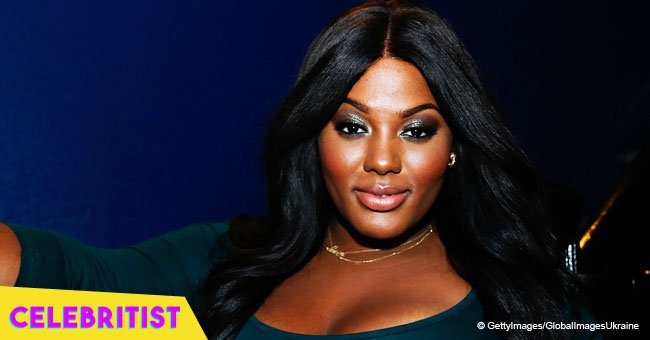 Joanne Borgella could have had a long career as a singer but a tragedy took her life too early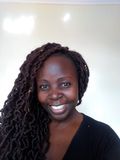 Joanne Borgella was a rising star who passed away after a year-long battle with a rare type of cancer four years ago. She had become an inspiration to plus-sized women and aspiring performers.
Singer-songwriter Joanne Borgella passed away at the age of 32 following a year-long battle with endometrial cancer in 2014.
Borgella's rise to fame began when she appeared on the first season of Oxygen's "Mo'Nique's Fat Chance" in 2005, a competition for plus-size models. She entered the show under the name Miss F.A.T and became the first winner of the show.
Three years later she auditioned for the seventh season of "American Idol" and made it into the top 12 girls and overall 24 before being eliminated.
Borgella signed to Wilhemina Models, one of the most relevant model agencies in the country, and went on to model for brands like Macy's, Ashley Stewart, Torrid, and Nordstrom. She appeared in advertisements in magazines such as Seventeen, Essence, and InStyle, among others.
The Haitian-American also appeared in NUVO TV second season of "Curvy Girls," a reality show that chronicled the lives of plus-size models.
The singer was diagnosed with cancer in October 2013, and she told her fans that she was suffering from a "rare case" of the illness, which had spread from her uterus to her chest. She said in a video posted to her Facebook page:
"It's very unexpected. I'm 31 years old, go to the doctor, gotten checkups. It's a rare case because it's spread to my chest. You know, many people have asked me that I told already, loved ones and friends, what stage am I on, and it's really not about a stage because God is with me and I feel his presence every day."
After that, Borgella gave regular updates on her progress in videos and blog posts. Throughout her treatment, Borgella was positive and held on to her faith.
One day the model shared that she was suffering from extremely severe headaches. Upon going to the emergency room to determine the cause of the headaches, it was discovered that cancer had spread to Joanne's brain.
She died shortly after that.
This was the singer's last post on September 23:
"Gooooood morning!! We are heading back to radiation for 2 procedures!! God is with us!! I have lots to fill you in on The presence of the Lord is here! Prayers up!!! I love you guys. #GodsGotThis #The PowerofPrayer #Faith #IWillbeCancerFree2014 #JoanneBorgella."
Though she has been gone for four years, Joanne will always be fondly remembered by her family and fans alike.
Please fill in your e-mail so we can share with you our top stories!