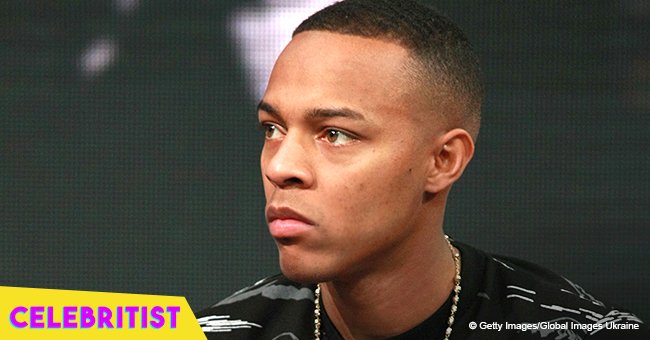 Bow Wow reveals loss of his son in heartbreaking tweets

Rapper and actor Bow Wow, best known for "Growing Up Hip Hop: Atlanta," used his social media to reveal the loss of his son, showing that he is "in pain."
Bow Wow tweets and comments on Instagram were put together and uploaded to The Jasmine Brand Instagram account. In one of them, he admitted that he was the most hated person by the media and that he didn't care about it.
Apart from that, Bow Wow added that every girl that he has met and that he has given his heart to has failed, that his father was an alcoholic who was sick, and that he lost his son this year.
"Mentally I feel detached im in so much pain bro, [sic]" added the star.
The second photo of the slideshow showed more comments shared by the rapper asking God why he couldn't have peace. Finally, he said that he had lost his mind already and wrote: "somebody help me! [sic]"
BOW WOW IS UNDER A LOT OF PRESSURE
The rapper shared those messages after he gave some funds off his bank account to help virtually everyone with a Cash App. Consequently, he doesn't understand why he keeps being crucified by the media after all the good things he does for others.
Bow Wow also admitted on Instagram that he had been drinking alcohol, but told his haters that stop judging him as it was his life. The most alarming aspect of Bow Wow's messages is that he doesn't seem to have someone to talk to about his troubling thoughts.
A NEW VIDEO
Soon after that, he released a new trailer for his upcoming track titled "Broken Heart," which is expected to address the difficult time Bow Wow has been experiencing lately.
BOW WOW AND HIS ESTRANGED RELATIONSHIP WITH HIS FATHER
The rapper's father was not present in his life while he was growing up, and Bow Wow was never interested in reconnecting with the man, or building a relationship with him until he had his own daughter in 2011.
"You see us trying to catch up, but what was weird is that I'm 30 years old now and I told him: 'This is crazy, this is our first father and son talk; not when I was 12 or 15 or 16 when I really needed you'," All Hip Hop reported.
He pointed out that he had to do that for closure as he didn't want to get a call from someone saying that something bad happened to him.
Bow Wow didn't want that his father spends the rest of his life thinking that he hated him because it was not the case.
Please fill in your e-mail so we can share with you our top stories!