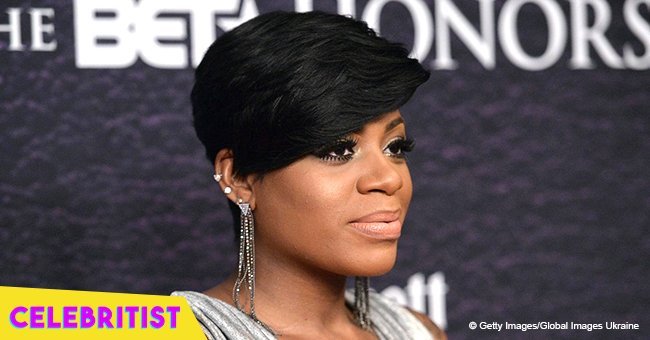 Fantasia stuns in colorful maxi dress with slit & black hat in recent video
Fantasia Barrino channeled her inner child in a recent video where she happily twirled on the street in a maxi dress.
The video was posted to her account a few days ago, and in it, the "I Believe" singer donned a multi-colored maxi dress that trailed the paved walkway. The dress featured a front slit and long layered sleeves.
Barrino paired the outfit with gold hoop earrings, a black hat, and matching black slides. Her fans, most of whom have been cheering since her 2004 "American Idol" win, took to the comment section immediately:
"@tasiasword good morning to the lady wit the golden voice, girl you just don't know ya music is so damn under rated that's its pathetic, I loveeeeeeeeee ya voice,keep pushing babygirl"- @marydabaddest
"Hello Tasia. I want you to know that you are an inspiration. You have been abused, scorned and talked about. But somehow you managed to hold your head up high! I love you for that. My personal storm reminds me of your overcoming victory. I will win and I will allow God to fight for me!"- @utweet_iwork
"SLAY as usual Tasia!!! Your are such a blessing to the world!!!"- @mrs.kilewis
Barrino recently performed a special tribute to the late Aretha Franklin at the "Black Girls Rock" Awards. She had earlier recalled her meeting with the Queen of Soul:
"I was able to sing for her when they were honoring her [at a 2007 tribute concert] at the Kodak Theater in Los Angeles. …I was stupid nervous because I was the little girl that was listening to Aretha. My first cassette was Aretha Franklin."
The mother-of-two continued:
"She walked around the room gracefully, as Aretha would do. ...She finally gets to me, and she looks at me – I'm still crying. And she said, 'You can sing – but I'm the [expletive] around here.' I'm thinking, 'Wait a minute! That's not what I was ready for!' But she was serious."
Please fill in your e-mail so we can share with you our top stories!