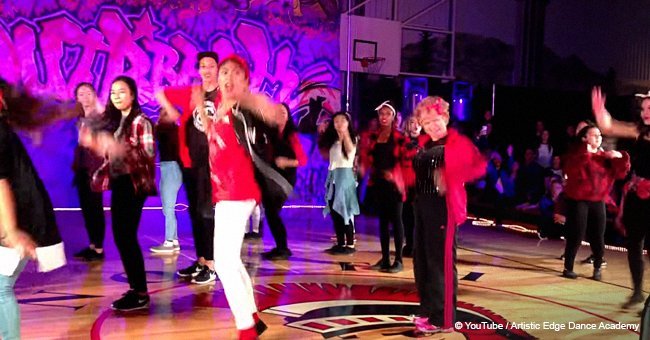 Students prepare to do a youthful dance, but their 60-year-old teacher steals the spotlight
Dance teacher, Shirley Clements, proved that age was nothing but a number when she performed to "Uptown Funk" with her class of students at a hip-hop competition.
A video shared on YouTube on March 11, 2015, showed the Canadian high school dance teacher steal the show with moves that were executed even better than her students.
Clements, from the Vancouver area, was also retiring that year, according to CBS News and so she came up with the idea to perform with her students and leave a lasting impression in the competition.
Read more on our Twitter account @amomama_usa.
She practiced with her students and took part in the annual hip-hop contest, called Outbreak that she had started 19 years ago, according to Inner Strength.
All though there have been numerous amazing videos online that show old people dancing, this video, however, stands out among all those and Clements' performance can be termed as one of the best.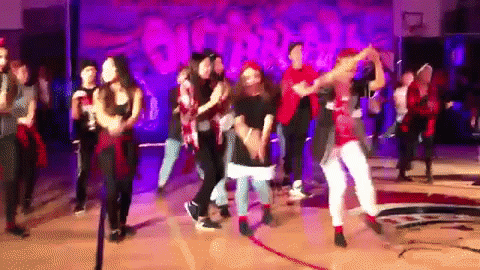 Source: YouTube / Artistic Edge Dance Academy
The song that the group grooved to was Mark Ronson's "Uptown Funk," which also featured Bruno Mars.
The video begins with the young dancers taking their positions on stage when Clements joins them. The audience starts cheering and applauding as soon as Clements starts to show her moves.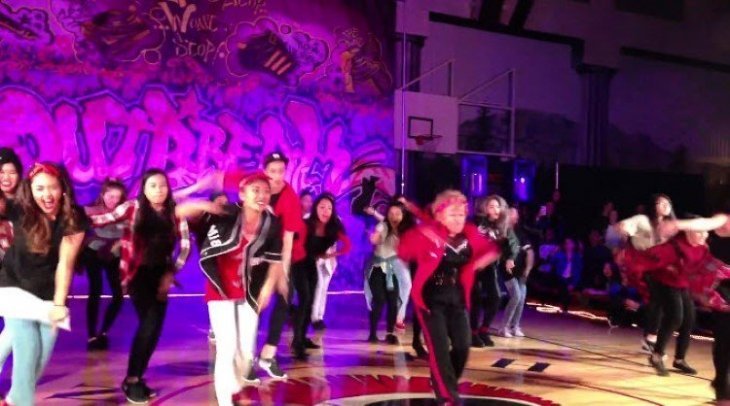 Source: YouTube / Artistic Edge Dance Academy
The 60-year-old dance teacher is seen perfecting every move and shows the exact amount of energy as her high school students.
She mastered the routine with great poise and precision. The students reflected the same amount of enthusiasm as their teacher.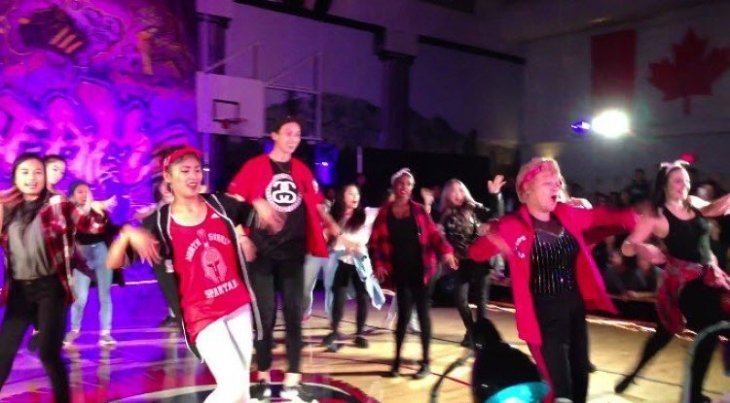 Source: YouTube / Artistic Edge Dance Academy
Clements begins dancing with a group of girls surrounding her, and after about a minute, the girls back off towards the back of the stage and the boys take their place around their teacher.
She goes on to do a handstand at the end of the routine, to the loud cheers of the audience.
A dentist's video also has gone viral recently. Rich Constantine's version of Drake's "In my Feelings" challenge is making women all over the world swoon and making people desperate to get an appointment with him.
The dentist, Dr. Constantine, from Greenville, South Carolina, shared the video of his impressive dance moves on Facebook which has garnered about 85 million views after it was posted on July 19, 2018.
The post is appropriately captioned "In my 'fillings' challenge." In the video, the doctor shows off his well-built body and bursts out the moves in the corridor of his Constantine Dental Surgery.
Please fill in your e-mail so we can share with you our top stories!