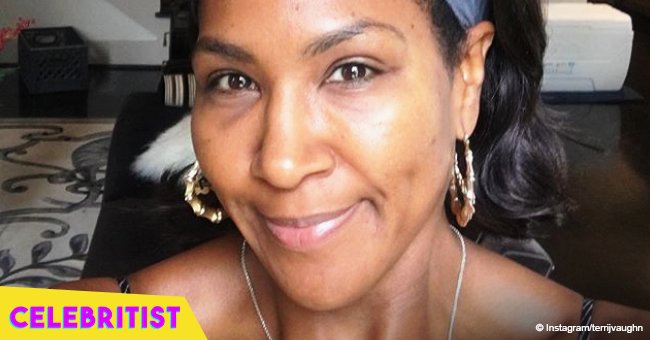 Terri J. Vaughn's daughter melted hearts, wearing pigtails while posing with horse in photo
Terri J. Vaughn shared a sweet photo of her daughter sporting pigtails as she posed beside a horse. The proud mom posted the adorable snap on Instagram for all her followers to see.
Terri Vaughn gave birth to her only daughter Lola Riley on October 9, 2014, sharing her with second husband, Karon Riley.
Now that she is a little girl, her mother has been getting her used to life in Texas, introducing her to some horses which she and her niece bravely petted.
During their visit to Lovelady, a beautiful rainbow appeared above them which the actress was able to catch. It turns out that they were all in town for a family reunion with the rest of their clan.
Terri and Karon have been married since 2008, and for the actress, marriage has been so much better the second time around.
At 29, she married her college sweetheart, and that's just how long it lasted. Instead of falling in love with her partner, she shares that she fell in love with security, safety, and tradition.
She also valued what people thought too much instead than focusing on her happiness.
"I was also terrified of failing, of what others would think, and of how it would affect everyone around me. This caused me to stay in an unhealthy relationship much longer than was needed."
Now, she has been happily married to Riley for a decade, and she made sure to share with fans some reasons why it's okay to "do-over."
According to Terri, "with experience and maturity comes wisdom and appreciation." After experiencing her first marriage, she is much more comfortable in her skin.
She now knows what she wants and doesn't want, and she is no longer a "people pleaser." She also made sure to know her faults and shortcomings to avoid major confrontations with her partner.
"Most importantly, this time around God allowed me the courage to choose a more compatible mate. The foundation of this self-growth is a stronger faith and a stronger appreciation for all that God has allowed me to do both personally and professionally."
Aside from Lola, Terri has two sons: Kal'El Joseph Riley and Daylen Ali Carolina.
Please fill in your e-mail so we can share with you our top stories!