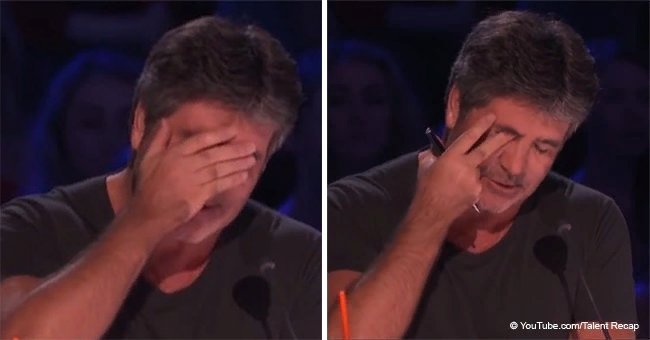 The emotional performance that left Simon Cowell speechless and crying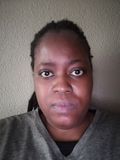 In a rare show of emotion "America's Got Talent" judge Simon Cowell let a few tears run down after a contestant performed. The special moment occurred during the Quarter Finals.
After the performance by Michael Ketterer, the judge had a chance to explain why he was in tears. He tried to avoid speaking but the show's host Tyra Banks would hear none of it.
Michael Ketterer, 41, is an "America's Got Talent" contestant performed a rendition of James Bay's "Us" on Tuesday night's episode. His background story moved the judges and brought Simon Cowell to tears.
Ketterer is a father of 6 children. Five of them were adopted from foster care and his story resonated with Cowell, who is a father of Eric, 4.
For more on this story go to our Twitter account @amomama_usa. After the contestant's performance, the host Tyra Banks wanted to know their thoughts.
"Come back to me in a minute," Cowell emotionally asked Banks when it was his turn share his critique. Banks responded, "No, I'm not gonna come back. I know you're emotional, and I want you to talk through it," and asked him to just let it out.
The judge could barely look up as he told Ketterer, "As a dad, I can't imagine what you've done, and the fact that you're on this show, and you really need this, and you're a really, really special guy."
He ended his explanation by saying that there was something special about Ketterer. The host was moved by Cowell's honesty and told him that his reaction was "one of the most beautiful moments I have ever seen of you."
She also appreciated his vulnerability and added, "That's what a lot of people don't know about Mr. Cowell, that he is a big, soft papa."
Backstage, the judge explained to Entertainment Tonight why he had teared up.
"It's his sincerity, his kindness and what he's done to change those kids' lives, and then he puts it all out on the line tonight," he said. "I really felt for him, he's a really special person."
Ketterer is a singer from Knoxville, Tennessee, who works as a paediatric nurse but now lives in California. He previously shared on the show that his wife Ivey almost died after giving birth to their daughter Sofia.
The couple was told the same thing could happen again if they tried to have more children. That's when they decided to adopt instead.
The couple is now parents to 5 adopted boys, 1 of whom has cerebral palsy. Three of the children were adopted from a meth lab, and 1 was homeless.
Please fill in your e-mail so we can share with you our top stories!