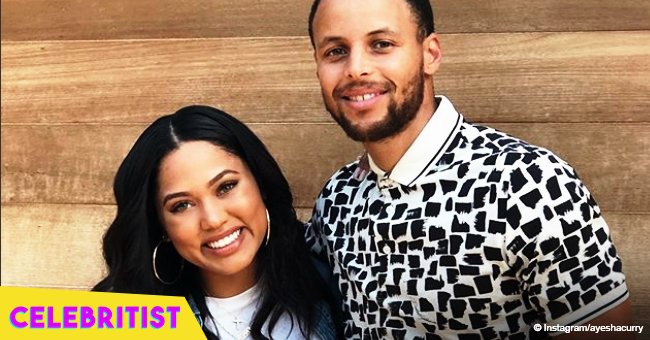 Steph Curry's wife shares video of daughter Riley letting her parents know who's the boss
Riley Curry, the eldest children that NBA star Stephen Curry and his wife Ayesha have had, stole the show in a recent video her mother shared on Instagram.
The video showed Ayesha recording herself and Stephen in what seemed to be an outdoor activity. Six-year-old Riley was in front of the couple helping her father get something done, and Ayesha gave her credit for it.
She said: "daddy's little helper today." However, as soon as the girl heard that, she turned her head at the camera and, with a mean look on her face, she said "I'm not a helper. I'm his assistant, and I'm the boss."
Even though Ayesha posted that short clip in her Instagram Story, several people took to Twitter to praise Riley and to share their thoughts.
One of them was Twitter user Dahn Dahlas, who pointed out that he firmly believed Riley and Blue Ivy, Beyoncé and Jay-Z's daughter, would rule the world sooner rather than later.
User Peter Hooper chimed in and said that it looked like Stephen was getting exactly what he wished for in an essay shared in The Player's Tribune.
His article was titled "This Is Personal," and it began with an adorable story about Riley's future career aspirations. She joined her parents' current professions – an NBA player and a celebrity chef – and said that she wanted to be "a basketball player cook."
While it might be difficult, Stephen admitted that he encouraged her and his three-year-old daughter, Ryan, to follow their dreams no matter what society might think of them.
"I want our girls to grow up knowing that there are no boundaries that can be placed on their futures, period. I want them to grow up in a world where their gender does not feel like a rulebook for what they should think, or be, or do," the Golden State Warrior star wrote.
Apart from that, he added that he wanted that girls could grow up believing that they could dream big and strive for a career where they would be treated – and paid – fairly and equally.
Please fill in your e-mail so we can share with you our top stories!