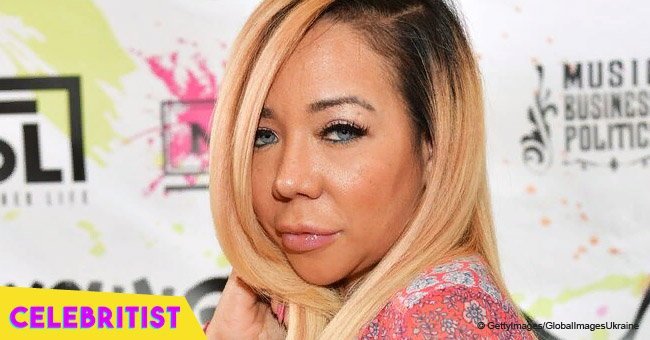 Tiny's photos of her cute mini-me prove that her daughter already has expensive taste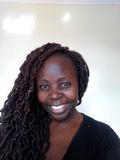 Tiny Harris' youngest daughter Heiress has expensive taste. The Xscape singer revealed that fact when she posted on Instagram, a bunch of pictures of her and Heiress shopping.
The mother-daughter duo was out shopping in Los Angeles, and Tiny revealed to her loyal fans that her mini-me has acquired her expensive taste. According to Tiny, the daughter of rapper T.I picked two beautiful Louis Vuitton designer women's luggage and travel bags for her mother to buy.
She later uploaded a picture of her daughter that showed Heiress, who was dressed in a white cartoon printed shirt and black pants and gold sneakers, pointing to the luxury items. Heiress Diana is 2-year-old, but she's already used to the camera lens and has been stealing hearts all over social media thanks to Tiny's posts.
The picture was captioned:
"Meanwhile, I'm shopping in the LVstore last night... my mini-me @heiressdharris running around posing with the luggage! She got good taste like her mama already!! Photo cred.. @dexterjamesmediaa #MySunshine #PHD #Lucky7 #CheeseFaceA$$ #DontGetNoBetterThanThis #MamasGirl"
Harris who recently turned a golden 43 has three children from her marriage to rapper T.I: sons King Harris and Major Philant Harris, and daughter Heiress Diana Harris.
The little girl was an essential piece on Tiny and T.I's marriage, as she was born when the couple was going through a hard time.
Last Mother's Day, Tiny and Heiress graced the cover of Rolling Out magazine together, and the singer opened up about her daughter's personality saying:
"She's so sweet. Everyone that's around her always comments about how she's such a sweet baby. Of course, she gets all of that from me."
At 2, Heiress already has a nail polish line, and a baby product line called "Major Baby" that includes some bath products. Harris confessed that she encourages her kids to start chasing their dreams and working on their brands from a young age, that's why she did it for Heiress. She said:
"I encourage them to start now! They don't have to wait until their older years. If you feel it, then you pursue and put the time into it. I tell them stories of how my mom had me in activities growing up, and how that helped me perfect my craft. I hope they see that and learn from it when they are pursuing their own goals."
Please fill in your e-mail so we can share with you our top stories!