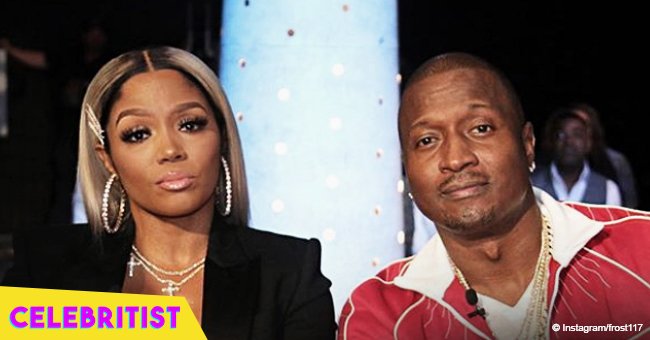 Kirk Frost and wife Rasheeda look so in love in picture from 10 years ago
Kirk and Rasheeda Frost have been reminiscing about their younger days recently, sharing photos of themselves from ten years ago.
Rasheeda posted a throwback photo of her and her husband when it was just the two of them in their family. In the snap, the couple looked much younger as they dressed up in their formal clothes for an unknown occasion. Kirk stared lovingly at his beautiful wife, dressed in a coat, slacks, and a black t-shirt. He made sure to complement his wife's maroon and red dress by adding a red flower on his coat. The stylish couple also accessorized their looks with jewelry, that went well with their outfits.
iJust like Rasheeda, Kirk also decided to throw it back a little bit by posting a photo of the couple from a decade ago. A bit more casual than what Rasheeda shared, he shared two selfies of both of them getting cozy at a bar. Mrs. Frost gave her beau a kiss on the forehead and leaned in for a picture on the next snap.
After all the drama and controversies that have plagued Kirk and Rasheeda's relationship, they were able to surpass everything, proving that their love has remained strong through the years. People were skeptical about their relationship making it after it was revealed that Kirk had an affair with Jasmine Washington, even impregnating her.
On their show "Love and Hip Hop: Atlanta", the story began to unfold when Washington claimed that Frost was the father of her baby. After a DNA test was conducted, it was confirmed that he was indeed the dad. A recent "LHHA" episode showed Kirk finally acknowledging Kannon Washington Frost as his son, even meeting up with him in a playground so that the two of them could spend some time together.
While Kirk has acknowledged his son, this didn't mean that he would neglect his wife. He made sure to try and make amends with Rasheeda, in order for them to remain a happy family. In the end, they were able to get through the hurdles and keep their relationship strong.
Please fill in your e-mail so we can share with you our top stories!