Corgi is heartbroken when all her 7 puppies die at birth. Then she meets a look-alike kitten
Irma is a Corgi who became pregnant with seven little puppies. Unfortunately, all of them died at birth, what severely affected Irma's wellbeing. Everything changed when a kitten joined the family, though.
As Little Things reported, everything about Irma's pregnancy seemed normal as seven puppies are the average number of puppies that most Corgis give birth. However, Johanna, Irma's owner, realized that there was something wrong with the dog's labor.
She took her pet to the vet, where they noticed that the problem was very dangerous, so they had to perform an emergency C-section. All seven puppies passed away, though.
As expected, Irma was not the same happy dog after that. She seemed very depressed, and there was nothing that seemed to lift her spirits.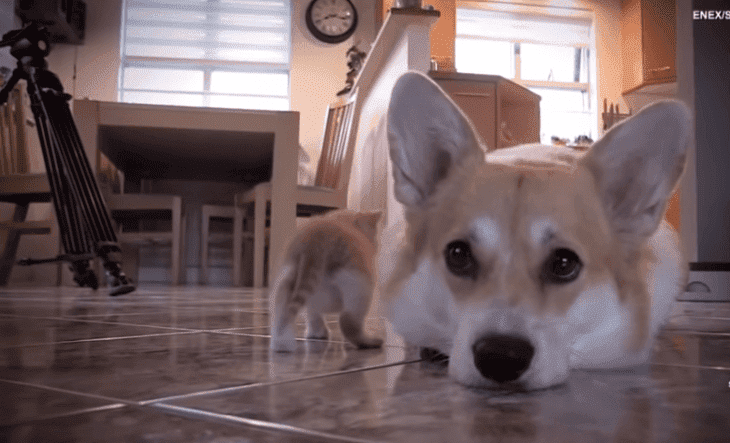 JOHANNA FOUND THE SOLUTION
Irma's owner realized that her pet was undergoing a difficult situation due to the face that she was getting ready to be a mother, but it was taken away quickly and drastically, so she knew she had to do something, revealed Inside Edition.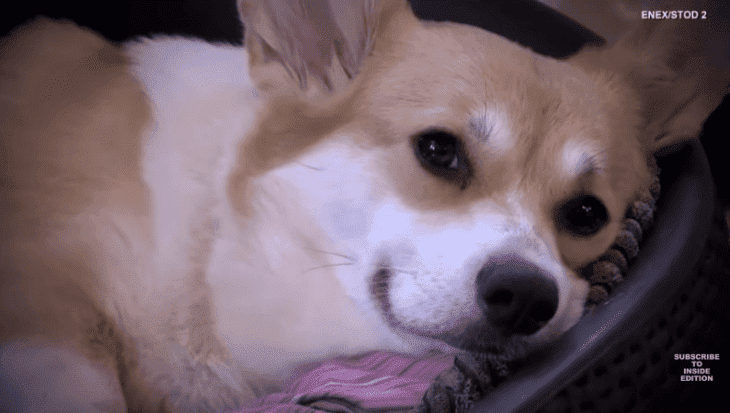 Johanna adopted a two-week-old kitten who needed a loving home. Apart from being the same size as a Corgi's puppy, it happened to have the exact same brown and white colors on its fur.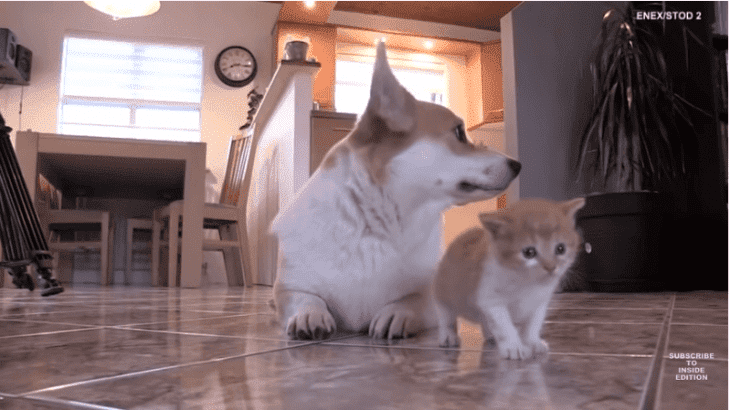 Even though it was difficult for Irma to adapt to the idea of being the mother of a cat, she quickly embraced her new role and, at the moment, Irma takes care of the kitten just as if it was her own.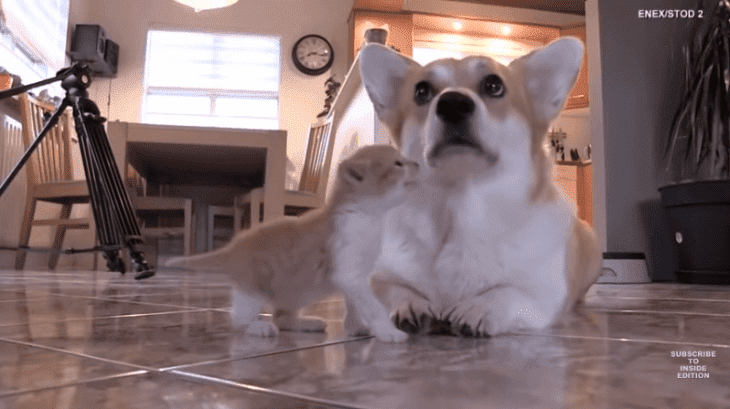 A VERY POPULAR FAMILY
Irma's story was so astonishing that it became viral, and now a lot of people know how a Corgi became the surrogate mother of a cat after losing her seven puppies.
IRMA, A PROUD MOTHER
As Animal Channel reported, Irma does everything she would do if she had had her puppies. It was amazing how a little kitten could change the dog's mood for the better.
This story shows that love knows no boundaries and that there is always a way to solve the problems.