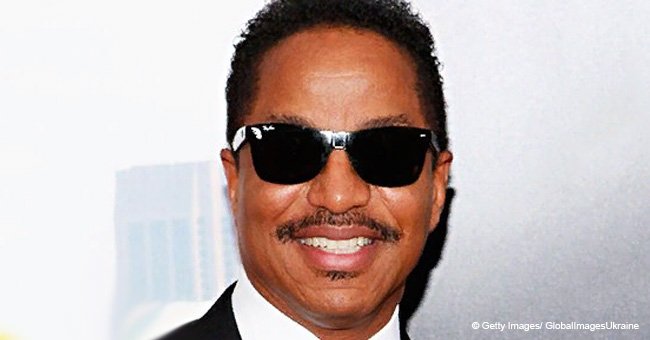 Marlon Jackson, 61, steals hearts with photos of his beautiful wife on their 43rd anniversary
Marlon Jackson just proved that after more than forty years together, he's still genuinely in love with his wife and mother of his kids. The former singer and songwriter shared a heartfelt message for Carol Ann Parker on Instagram.
The sixth child of the acclaimed Jackson family recently celebrated his 43rd wedding anniversary with the beautiful Carol Ann Parker. The couple met in New Orleans when Marlon was touring around the country with the Jacksons, and the man has stated that it was love at first sight. They tied the knot when Marlon was only 18-year-old.
While many teenage marriages tend to be over after a few years, as the magic wears out and the conflicts arise, that was not the case for this pair. Jackson and Parker have been together for four decades, and their love is still going strong.
The 61-year-old shared a pic with Carol on Instagram to celebrate the occasion. He wrote a sweet caption where gushing over his wife, which reads:
"The most beautiful woman in the world happens to be my wife. I'm not speaking of her outer beauty, that is obvious, her inner beauty is even more beautiful. Happy 43 anniversary, you know I love you. Just thank you for being there and believing in me, #ilove you. #studypeace Marlon Jackson."
Fans took to the comment section to share their heartfelt congratulations with the couple. Read some of the comments below:
"You'll are very blessed to have each other; you'll are meant to be together god bless you all, love you all Marlon."
"Happy Anniversary to you and yours! Love you guys! Your stability in marriage is impeccable. Thanks for being an example."
"Happy, beautiful anniversary have a wonderful and blessed special day. All the best wishes, success and happiness, much love, and a bright, beautiful future together. God Bless you and your family."
"So gorgeous and breathtaking couple in the world...you both are amazingly incredible both inside and out as well...Love uh both stay blessed and keep shining like a twinkling star."
Marlon and Carol share three children, daughters Valencia and Brittany, and son Marlon Jackson Jr. While the young women had their own families and made Marlon a grandfather, with two kids from Valencia and three from Brittany, Marlon Jr. tried to follow his father's steps into the industry.
However, the man has been in troubles with the justice on several occasions, being put behind bars at least six different times.
Either way, Marlon, and Carol remain to keep their family close, and they enjoy spending time with their grandkids while being an example of how a longlasting and filed with love marriage should be.
Please fill in your e-mail so we can share with you our top stories!