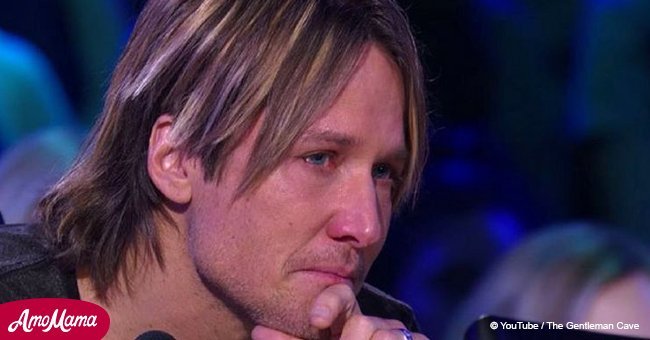 Keith Urban made an emotional confession about why he cries once a month
Country musician, Keith Urban, does not hide his emotional side as he revealed that he cries at least once a month.
In an interview with Rolling Stone on June 16, 2016, the singer opened up about his personal life.
Urban has crushed gender stereotypes and has never been shy to express his feelings. His music probably gives him an opportunity to channel his emotions, while he does not hide back his tears while on stage.
Read more on our Twitter account @amomama_usa.
Fans may remember that the singer had teared up during Kelly Clarkson's performance on "American Idol" in 2016, where she sang her single "Piece by Piece."
The song which spoke about Clarkson's husband being a father that her own father never was, touched a chord with Urban as he is a father himself.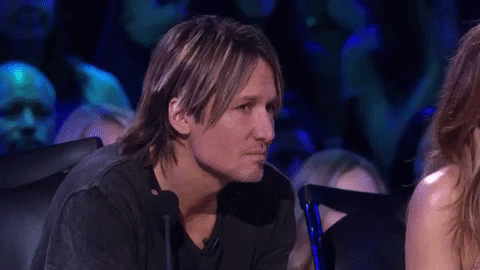 Source: YouTube / The Gentleman Cave
Speaking to Entertainment Tonight, the New Zealand-born singer said, "The humanity in that moment was just… you never see that, let alone on television." He added that he was grateful he could witness it from close quarters.
A source informed Hollywood Life that the lyrics of the song also moved Urban because he was mourning the death of his father, who had passed away two months before the performance.
He was open about his feelings when he told Rolling Stone that he cried a lot more than other people.
"When I haven't cried in a while, I can tell I get pent-up. Then maybe once a month I have a good cry, one big avalanche of a torrential downpour, and I feel amazing for weeks afterward. The streets are cleaned, the skies are blue, there's no humidity, and it's beautiful."
Keith Urban, Rolling Stone, June 16, 2016.
The 50-year-old spoke with Andrew Denton recently about what makes him emotional. He said that they were "accumulative things" which do not merit any tears at the time.
These things include the passing of time, children growing up, and loss of friends and loved ones.
Urban also confessed that his relationship with Nicole Kidman had a rocky start because he "wasn't in a healthy place." However, the couple has been there for each other and have been married for 12 years now.
He said that his wife "put an intervention together" that was divine. He was able to overcome his alcohol and drug addiction. A few months after their wedding in 2006, the singer attended rehab and has been sober ever since.
He would have wished for a more intimate relationship with his parents while growing up, especially his father who was an alcoholic.
Urban and Kidman met at a 2005 G'Day USA gala, and the couple has two daughters together – 10-year-old Sunday Rose and seven-year-old Faith Margaret.
The star couple is also helping out others in times of their need. Urban and Kidman said they would donate $100,000 to the farmers in Australia, who are experiencing a drought.
The campaign, "Nine's Fighting For Our Farmers Drought Relief Appeal" has also urged others to do the same. The Great Northern Brewing Company donated $250,000, while the government's aid to the cause has increased to $1.8 billion.
In March this year, the family of four was spotted at the Sydney airport. Fans could not help but notice that their eldest daughter is starting to resemble her mother, taking on her height as well.
While the mother is 5'11, Sunday Rose is nearly five feet, and her younger sister also seems to be catching up to her height.
Please fill in your e-mail so we can share with you our top stories!