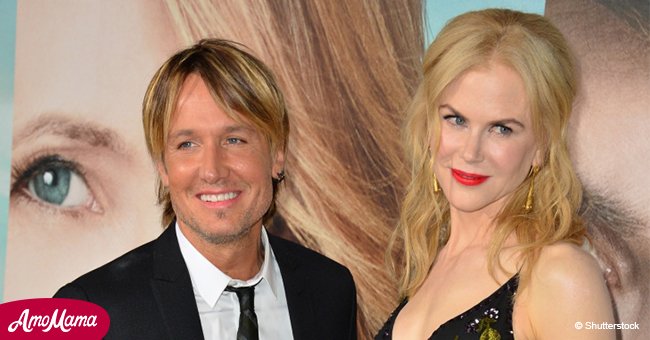 Nicole Kidman and Keith Urban just shared special announcement about donation
Farmers in Australia are experiencing a crippling drought at the moment. Nicole Kidman and her husband Keith Urban have reached out to help.
In a video clip shared by the Australian "Today Show," Kidman and Urban said they'll donate $100,000 to the cause and asked their followers to do the same.
Read more about your favorite celebrities on our Twitter account @amomama_usa, and scroll down to learn more about the fundraising campaign.
The campaign is called "Nine's Fighting For Our Farmers Drought Relief Appeal" and can be followed on their website or by using the hashtags "9FarmAid" and "9Today."
Urban expressed his wishes to join the fundraising campaign in person but is currently on tour and will be unable to do so. Urban told fans:
"Any little thing you can give makes a big difference to the farm aid telethon; you can donate online via Today Show."
Others have since followed suit, and the Great Northern Brewing company contributed $250,000, and the government's financial aid will also be increased to $1.8 billion.
Droughts are a part of everyday life in Australia but the country is experiencing conditions unlike ever seen before and some farmers had to shoot their animals to prevent suffering.
To raise funds, country singer Adam Harvey along with John Farnham and Guy Sebastian will perform "Hay Mate: Buy a Bale — A Concert For The Farmers" in October.
Gladys Berejiklian, the Premier of NSW and Member for Willoughby, also vowed to donate $25,000 while the Sydney Kings promised to donate, too.
The "Today Show" has raised more than $7 million already and thanked the global community for their generosity. The donations are still streaming in.
Donations can be made on the show's website, or by contacting 1800 732 165. They also share regular updates on their Twitter account.
Please fill in your e-mail so we can share with you our top stories!