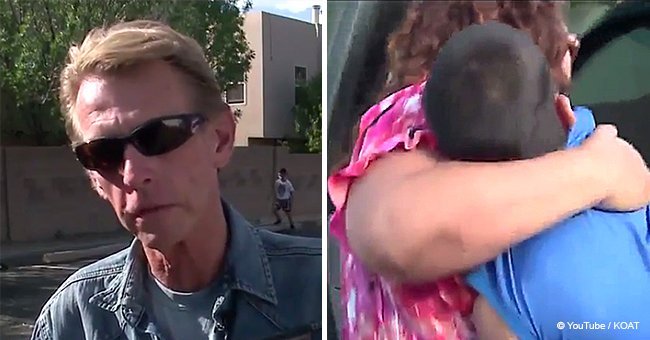 Woman carries disabled son until restaurant owner steps in to help them (video)
Christine Guerra-Candelaria, a mother from Albuquerque, New Mexico has been struggling to lift her son in and out of her vehicle every day for 14 years.
According to video report uploaded to YouTube by KOAT, she has been carrying her son, Matthew, into the family van and outside all by her own without any outside help. Her son weighs around 70 pounds.
It all changed when a local business owner decided to intervene and help Candelaria deal with her difficulty in life.
Stephen Paternoster, the owner of a local Italian restaurant, Scalo, decided that he would like to donate a handicap van to the family.
Follow us on Twitter to learn more.
The van donated by Paternoster has a lifting platform that can carry Matthew into the van and it also has straps that will secure him safely at a place. The van will reduce Candelaria's requirement of having to carry her son and, thus, both can stay safe.
Explaining about why he felt the urge to donate the van, Paternoster said, "You give sometimes because it makes you feel good. In this case, it has made me feel good, and I have a new friend."
The video also sees Paternoster giving a warm embrace to his new friend to whom he donated one of the most beautiful gifts of her life. Candelaria stated her gratitude "from the bottom" of her heart for the donation.
Paternoster also met the 14-year-old man and called him a "Superman" before promising to see him soon.
The life of people with disabilities is a lot more different from others in many ways. Sometimes they have to struggle for even the most common and trivial of tasks. That's why they sometimes require our special attention and care so that they can enjoy living their life.
In another similar story, a teenage boy showed a similar act of kindness toward a woman in a wheelchair surprising everyone and making his video go viral on the internet.
Please fill in your e-mail so we can share with you our top stories!